The holiday season is just around the corner which means organizations are now starting to operate with a skeleton workforce, including SAP Basis teams. Providing 24/7 support would be a challenge given manpower is limited, even more so when monitoring is all over the place.
Holiday Checklist for SAP Basis Teams
To help you prepare for the upcoming holidays, we've come up with a list that can serve as your guide. It's not necessary to perform all items on this list. Just take whatever you can do with the remaining days and progress from there.
Let's keep the lights on, shall we?
1. Ensure SAP standard background jobs are set to run on schedule.
In SAP, standard background jobs are required to be performed regularly to keep systems clean and optimized. Whether you need to run them on a daily/weekly/monthly basis, you need to ensure that they are running without errors.
Traditionally, you can schedule background jobs in two ways—either via transaction SM36 or using the Job Scheduling Wizard. For IT-Conductor users, scheduling can be performed directly from the platform, making it more convenient for you to schedule jobs.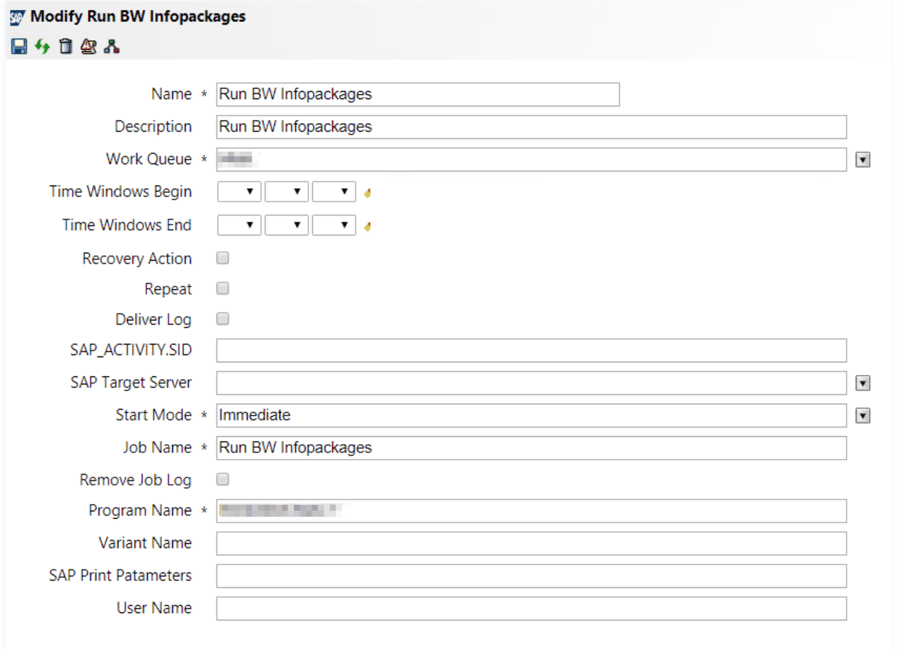 Figure 1: Job Scheduling in IT-Conductor
There are also specific lists for SAP business suites depending on the type of solution you're running. Ensure that those jobs are also set to run on schedule as required.
2. Review and adjust maintenance schedules.
Maintenance planning in SAP is performed to prevent production systems from crashing. Part of your planning involves creating a list of activities with their respective cycle plans.
For SAP Basis, maintenance activities such as system restarts, backups, archives, snapshots, or anything similar that you often run, should also be planned in advance. But that should not hinder you to review them again, especially with the upcoming holidays. Review of their set schedules should be changed based on business calendar needs. You can also decide on lowering the frequency or not running them at all while you're away.
3. Review SLA to ensure business continuity.
Business continuity management prepares your team to support the business even in the face of uncertainty and unexpected events. Holidays are not an exception, especially with most people in your team away to spend time with their family and friends. The last thing that you want to happen is to call your team for support while enjoying their steak or sipping their glass of wine.
To ensure business continuity during the holidays, discuss with your team how you will support the business given that most of you will be out. Talk about your plans with your customers and make sure that both parties agree. Consider the service levels of availability and performance according to the schedule agreement, including alerts and notification requirements.
Include key SAP workload performance monitoring in your SLA monitoring to ensure business-critical processes are performing as expected and alerted if not.
4. Implement automated recovery actions to develop self-healing systems.
Another way to address manpower limitations is to implement automated recovery actions for known situations. They will serve as your first-level response to prevent service-impacting issues.
You can also utilize performance intelligence to proactively manage your growing infrastructure. Combined with automation, you will be able to optimize the performance of your systems when you are able to predict how your infrastructure will evolve based on the way you use it historically. This is remarkably advantageous not only during holidays but as your organization continues to grow.
In situations where you commit several changes (i.e. insert, delete, update) in your systems, the memory allocation will increase over time. So, even if you have enough unused memory now, you may need to consider increasing the capacity of your servers to avoid overutilizing your resources.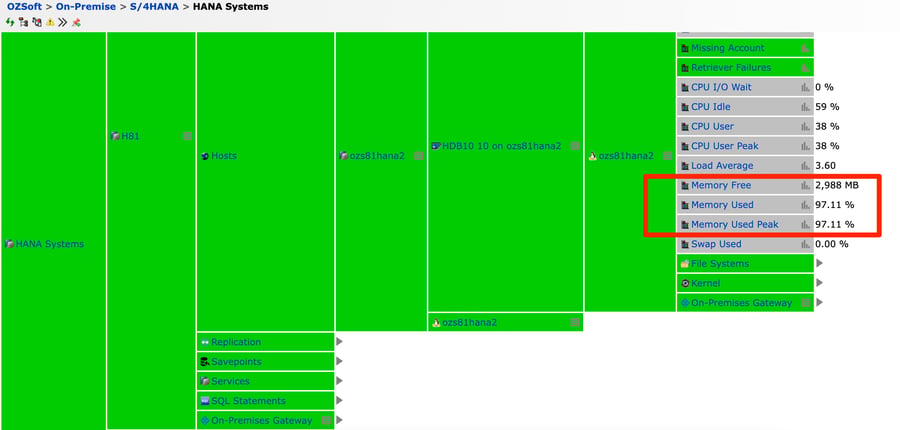 Figure 2: Expanded SAP HANA in IT-Conductor Service Grid
Database monitoring, particularly managing HANA memory, can be time-consuming and prone to neglect. With IT-Conductor, you will be able to rely on both performance intelligence and automated recovery actions to easily gather system health information, configure scripts you can schedule and run to automatically relieve the system from memory utilization issues, and even plan out how you can maximize the availability and performance of HANA.
5. Schedule delivery of automated reports.
Aside from automated recovery, you may also automate report generation so you can lessen the workload that you need to perform during the holidays. We know it would take time to design and configure automated reporting, but with IT-Conductor, it is possible to generate reports (e.g. backup reports, performance charts, utilization reports, etc.) almost instantly as long as the gateway and systems are already configured for monitoring.
You can also utilize IT-Conductor to deliver information about the health of your services and applications, especially the critical ones, directly to your e-mail so you don't need to log in just to check the status. But if you want to further investigate, clickable links can be included in the report. Also, if you need more flexibility, you can easily modify the recipients in the platform.
6. Review and adjust notification subscriptions.
Speaking of e-mail notifications, you may want more information to keep you updated about what's happening with your services in real time. Or maybe, you want to be notified only when there's an actual impact that may cause issues to the services you manage and deteriorate the experience for end-users. With IT-Conductor, you will be able to easily adjust the level of subscriptions and exception notifications currently configured so you get less noise during your time away from work.
7. Calculate and allocate extra capacity.
Holidays mean higher demands for some businesses. In the retail industry, for example, this means having to handle an influx of orders from holiday shopping. Without considering the capacity constraints of your systems, you will most likely experience capacity overload and that would hurt your business. This is where capacity planning comes in handy.
Capacity planning enables you to calculate the available capacity of your systems and allocate work to production systems that are only within their means. If you have extra capacity, you can allocate other workloads from components needing some extra space. This is to ensure that you don't compromise the performance of your systems.
Long-term capacity planning is usually performed in a span of 3-6 months, or even more. For short-term planning, a few days can suffice if you already have an idea of what resources are most likely to experience capacity overload. This is exactly why keeping tabs on the performance of your systems is important as you can see at a glance what resources need attention based on historical trends.
8. Implement extra monitoring with synthetics.
Whether you're sitting at your computer at home, keeping tabs on certain performance metrics or you're away on vacation, you would benefit from automating some synthetic transactions to test those critical business functions. These synthetic transaction monitoring can probe the status and response/latency of items like transactions, batch jobs, URLs, Interfaces, RFC destinations, etc.
Are Your Systems Ready for the Holidays?
Providing 24/7 support during holidays can be more convenient if you let technology work for you. From ensuring standard jobs are running without a miss to developing automated recovery actions should an issue occur unexpectedly, maximize all the processes and tools that you have in production. Leverage the resources that may be used for other operations. This way, not only will you be able to make your systems more optimized, but you will also enjoy the holidays without the hurdle of resolving incidents from systems crashes and slowdowns.