Company
> Stop Guessing, Start Managing!
IT-Conductor is a SaaS Automation platform for SAP Monitoring, Performance Management & IT Operations
IT-Conductor is the AMMO you need to:
Automate
Monitor
Manage &
Optimize your SAP Performance & Operations.
IT-Conductor was officially founded in 2014 after more than 10 years of turning a big idea of automating IT into a practical solution. The big idea is to enable customers to "Stop Guessing, and Start Managing" their enterprise IT application environment. It's all about the integrated ability to collect vast amount of application and supporting infrastructure instrumentation data into standardized and time-synchronized intelligence that can be action upon.
> Monitor SAP WITHOUT Installation!
The power of IT-Conductor lies in it's ease of access through a cloud platform to simply hook up to your environment via a secured connection and start agentlessly monitor and manage the applications, databases, hosts and related infrastructure components. Templates make application discovery fast and easy to go from monitoring to managing in minutes!
Read about IT-Conductor Startup Stories in SAP Startup Focus Blog and how IT-Conductor changes the game for system administrators
Meet our Leadership team
We're experienced leaders:
12+ years of successful partnership building enterprise software and services practice
actively spearheading a visionary, growing and profitable on-premises SAP Monitoring & Automation software suite for OZSoft
Deep industry network and passionate innovators
Linh Nguyen
Co-founder, CEO
20+ years of international IT consulting experience. Founder of OZSoft Consulting in 1996, specializing in SAP Performance & Automation software and consulting. An Idea guy with a passion to automate! He loves to run, bike, swim and enjoys music as well as playing the guitar.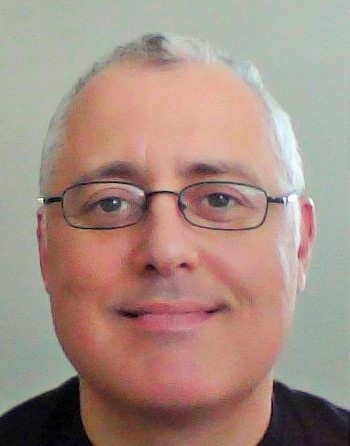 David Stavisski
Co-founder, CTO
25+ years in computer software and solutions development specializing in Enterprise Systems and IT Service Management, and Software Architecture design. He held R&D management and Architect positions at leading Systems Management Vendors such as BMC and Quest. He has a long track record of successful product delivery and innovation. He enjoys skiing, mountain biking, running and wine tasting.