Job Monitoring
Job monitoring is at the core of monitoring SAP systems. Ensuring that background jobs are running without issues is normally one of the most laborious tasks for Basis teams, especially in an enterprise environment where several service components are making up the entire system landscape. Oftentimes, job monitoring becomes reactive and only performed when there's a problem or at critical times like go-lives and busy processing windows.
For IDEXX, performing health checks and generating reports has been their workaround to ensuring systems are healthy. However, as the organization grows, performing this task manually has become one of its technical hurdles. With IT-Conductor, job monitoring was improved greatly through performance intelligence where data is collected from as many service components as possible, stored in a useful format, and have them readily available for analysis and report generation.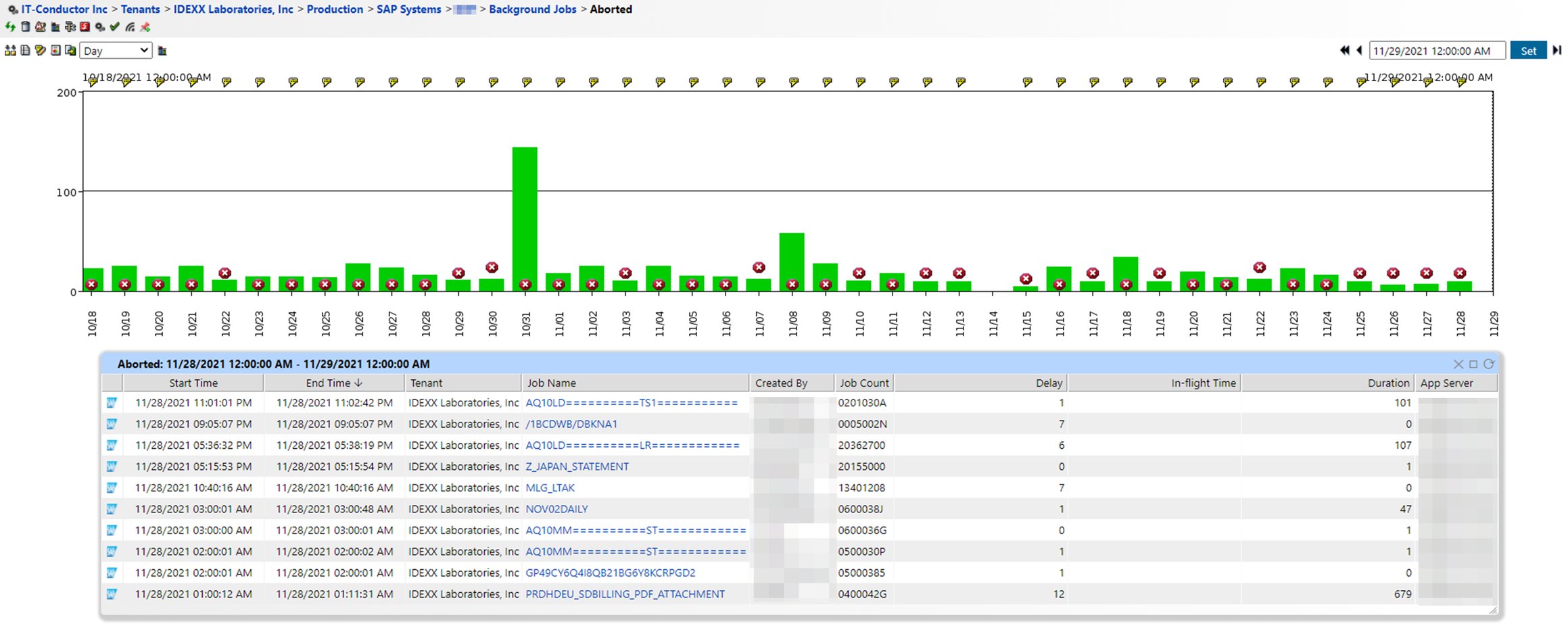 Figure 1: IDEXX Job Monitoring in IT-Conductor
In a scenario where a failed job occurs in production, it can easily be detected and reported. Further analysis can be performed using the available information (i.e. start/end date and time, job name, user ID, duration, app server). The platform is also capable of storing historical data of the background jobs from the day/week/month(s) ago, giving Basis administrators more flexibility to investigate aborted jobs.
URL Monitoring
For IDEXX, user experience is of utmost importance. Part of their efforts to continuously improve user experience is to ensure that their business-critical websites are up and running smoothly. With the different factors affecting website performance, it would be a challenge to ensure websites are performing at their highest capacity without a comprehensive monitoring tool in place.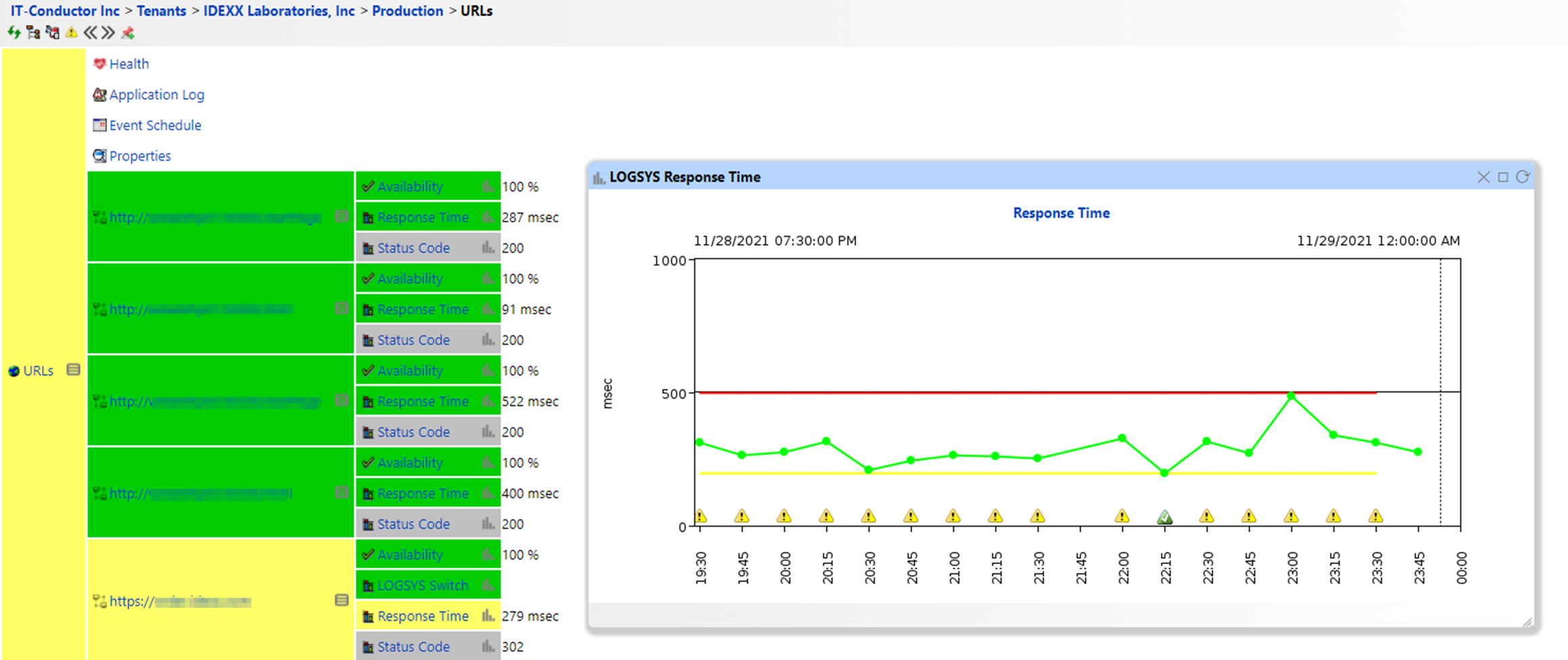 Figure 2: IDEXX URL Monitoring in IT-Conductor
IT-Conductor addressed this concern with its capability to monitor URLs. Integrated within the same service grid, website availability, response time, and HTTP status codes can easily be examined. In a scenario where users are experiencing problems accessing websites, the Basis team can easily gather information using the platform's drill-down feature, isolate the issue, and determine whether the root cause of the problem is concerning the network, a particular infrastructure resource, or perhaps, just an influx of users accessing the website at a specific time window.
Oracle Monitoring
Business-critical applications rely heavily on databases. This is the very reason why database monitoring is important to keep the business afloat. For IDEXX, monitoring Oracle databases once involved a manual and reactive approach because managing several database instances is increasingly becoming more difficult as the environment grows in size.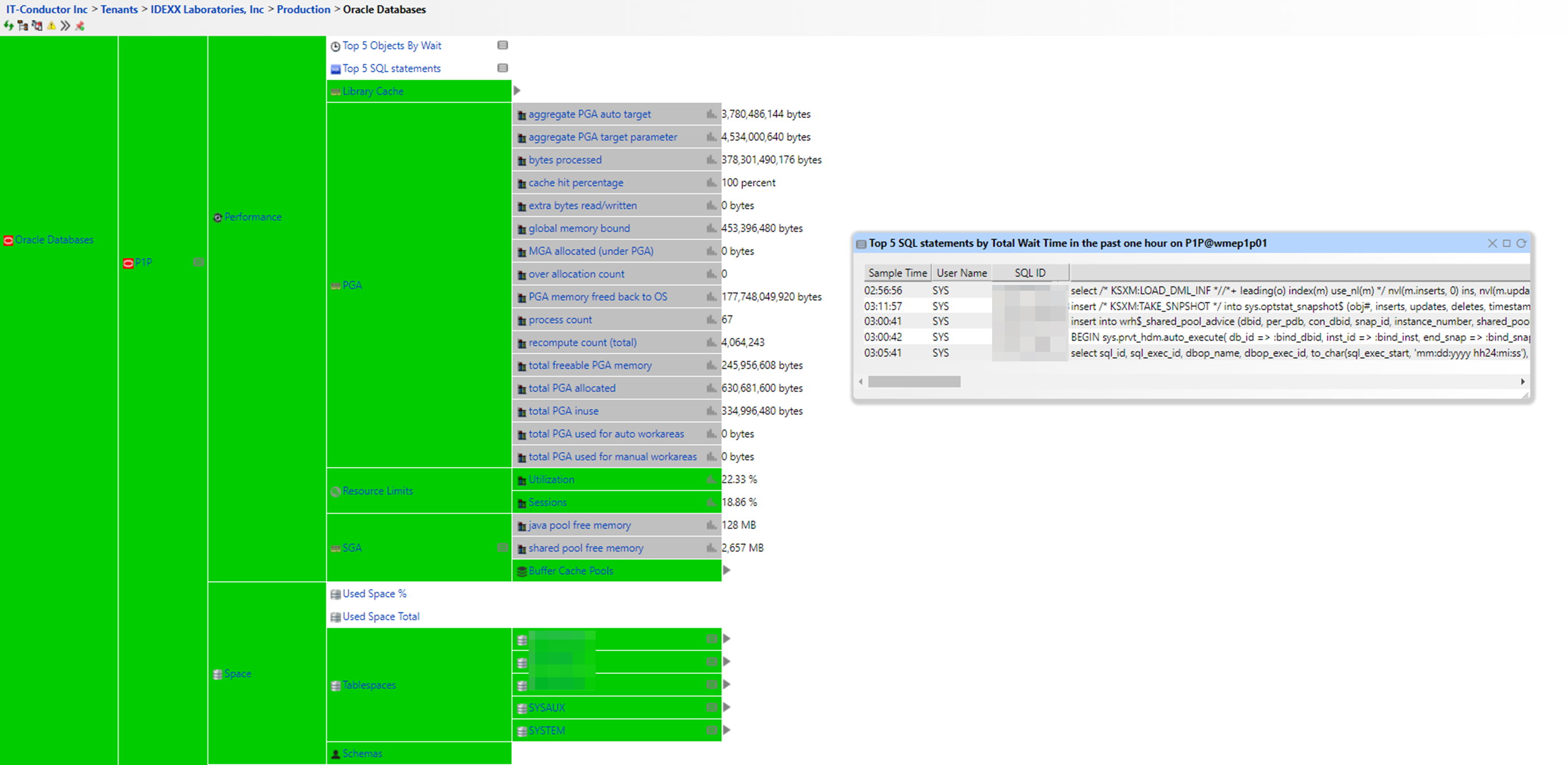 Figure 3: IDEXX Oracle Monitoring in IT-Conductor
With IT-Conductor, monitoring Oracle resources including memory, tablespaces, and sessions is easily done from the same service grid with the other service components in the enterprise environment. This made it easier for IDEXX to see the availability and performance of Oracle databases in just a few clicks without the need to log in and run SQL statements, making it extremely convenient for administrators.
Derdack Enterprise Alerts
To further support the organizational drive of IDEXX to improve their monitoring experience, we specifically integrated Derdack, an alert notification, and mobile response software, with IT-Conductor. This allows IDEXX users to receive critical alerts from IT-Conductor to their end devices directly. At the same time, the Basis team can also track Derdack alerts without leaving the IT-Conductor platform, harnessing the platform's flexibility.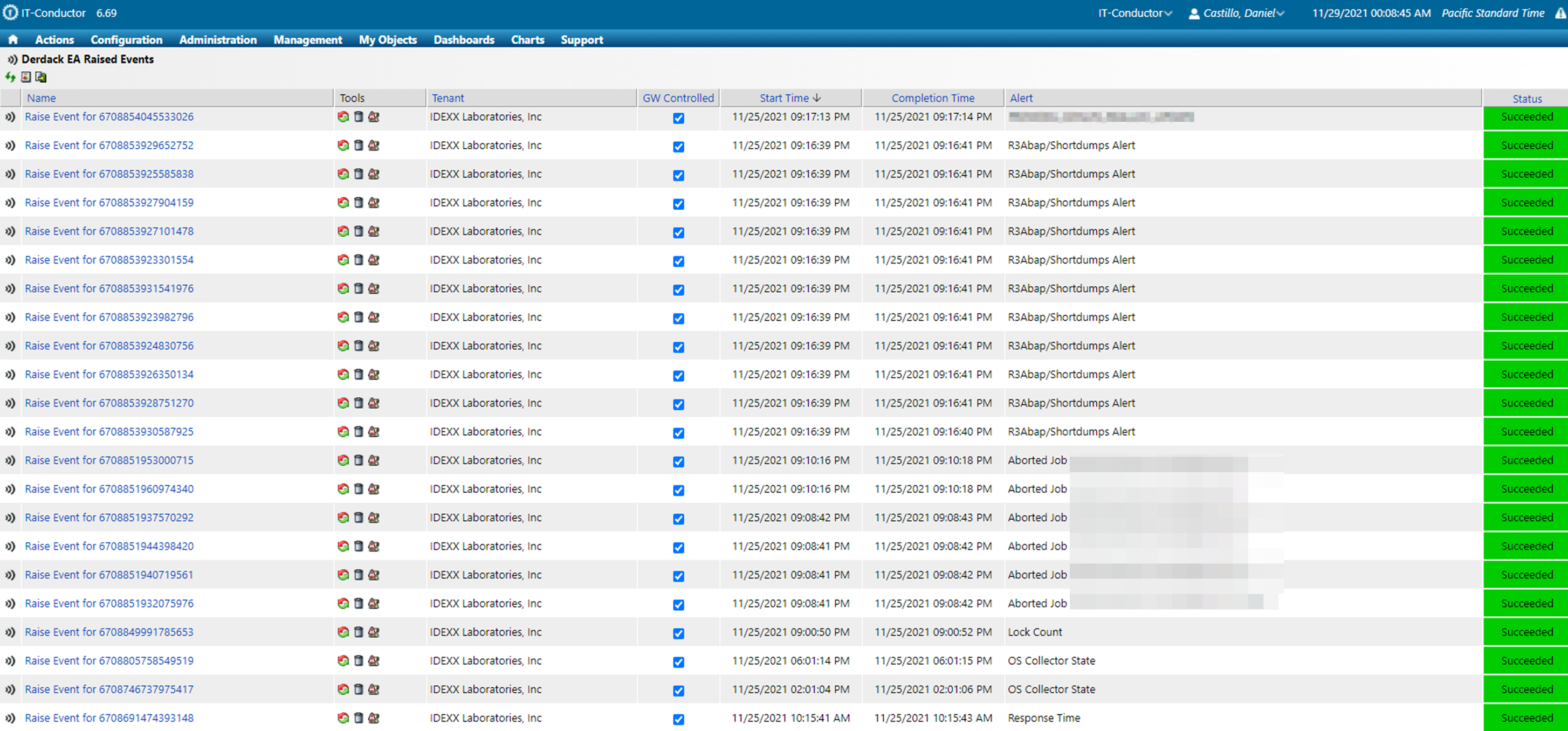 Figure 4: Derdack Enterprise Alerts in IT-Conductor
While IT-Conductor in itself is already capable of handling the monitoring of all types of environments, we understand that organizations may still manage their systems using various solutions, whatever fits their needs.
SAP Business Objects
SAP BI BusinessObjects (BOBJ) is normally seen as a challenge when it comes to monitoring its availability and performance as well as managing alerts from an enterprise operation. With IT-Conductor, IDEXX was able to improve its monitoring experience as the platform seamlessly integrates the various components such as enterprise nodes, servers, connections, probes, and windows services with a growing list of performance counters.
Monitoring the availability of the mentioned components is critical because BI users are typically management users and business analysts needing important reports. Acknowledging this need, IT-Conductor was designed to see the system's availability at a glance, and using the platform's hierarchical service-oriented monitoring feature, one can easily drill down and check the availability of the component in question. When it comes to reporting, the platform can easily give users a quick insight using performance views and dashboards.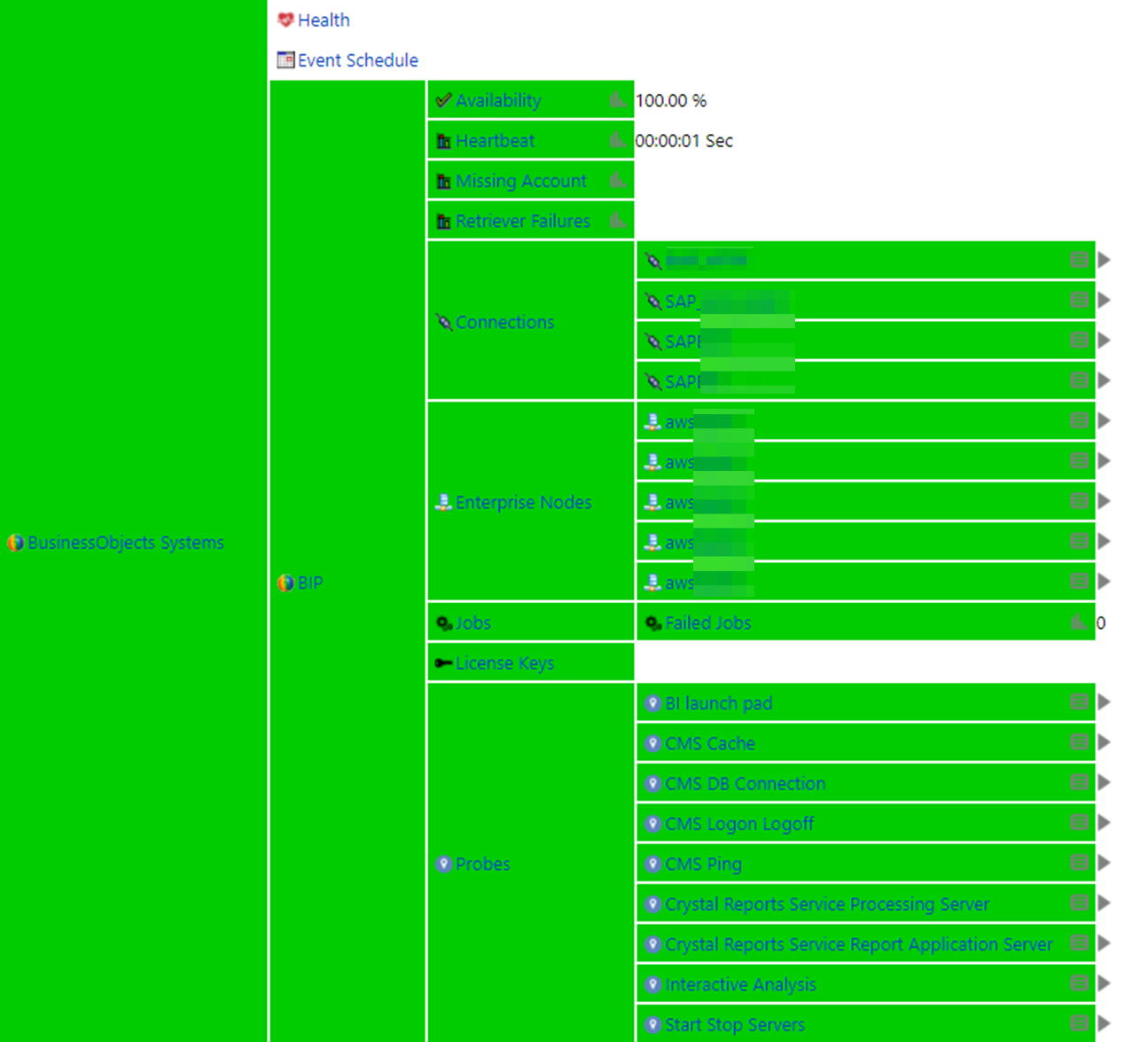 Figure 5.1 SAP BOBJ Monitoring in IT-Conductor
BI events are managed as an alert. Using the concept of thresholds and overrides, alerts can be configured to be received only when it meets a certain condition. This feature supports alert filtering and suppression, allowing more flexible alert management.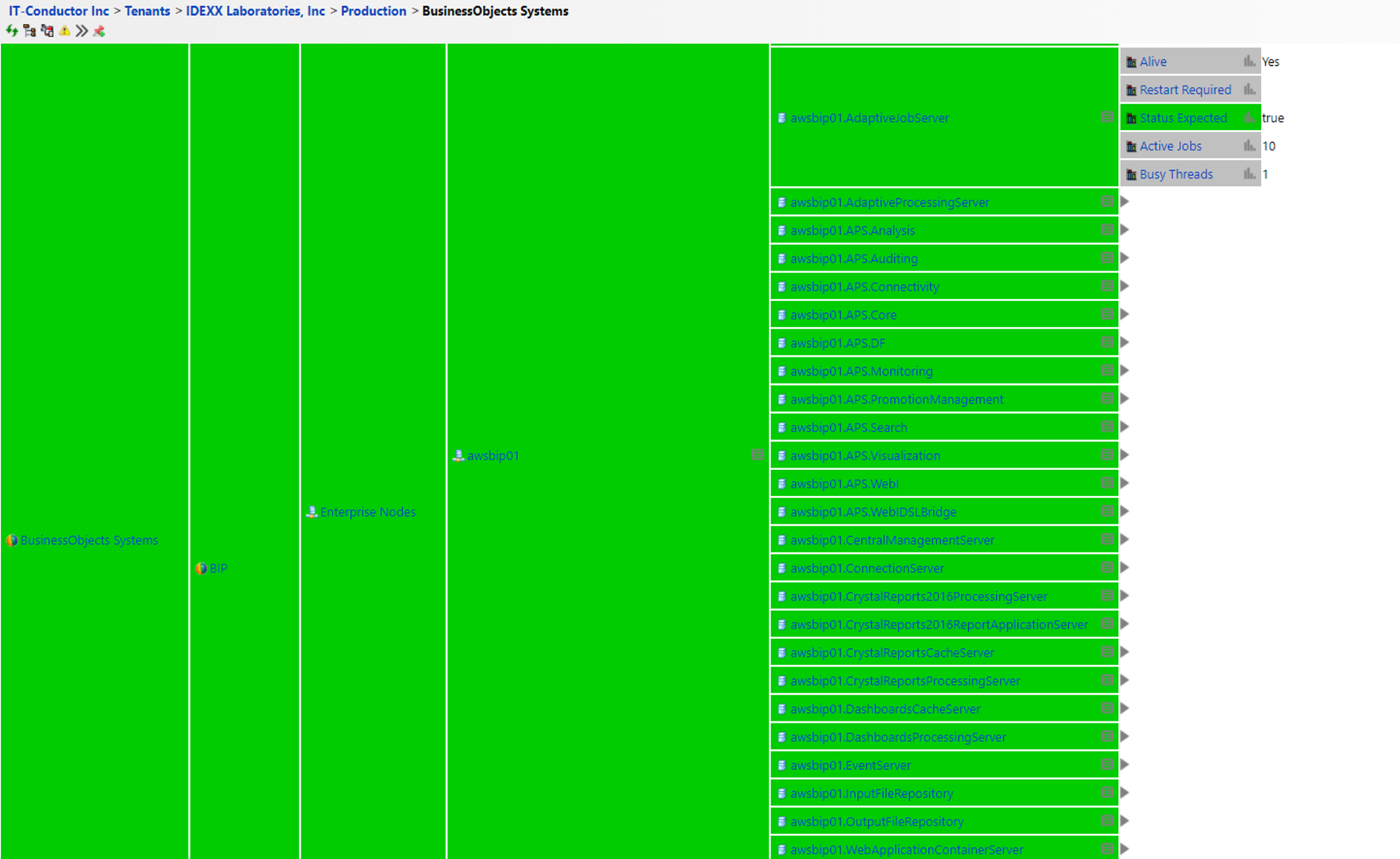 Figure 5.2 SAP BOBJ Monitoring in IT-Conductor
Monitoring in Action
Monitoring covers Availability, Performance and Exception/Errors Monitoring. Here is the complete list of service components currently in IT-Conductor.