Automated Migration
Our automation approach is followed by five phases:
Discovery of source systems
Distilling the source environment to the on-premise baseline
Design of the target environment and migration approach
Developing the customization of best-practices automation templates for provisioning
Deploying the automation to create target systems and migrating data from on-premises to the cloud.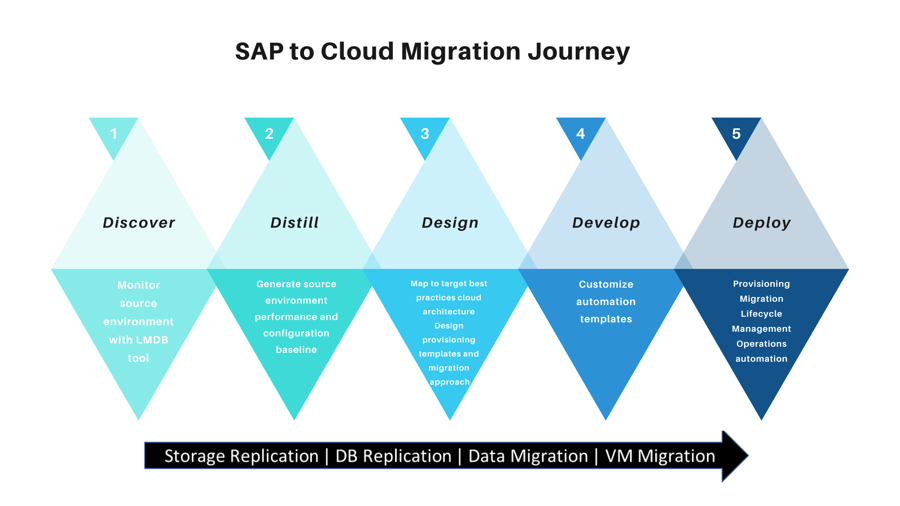 Figure 1: SAP to Cloud Migration Journey
As part of our migration automated process, we have leveraged automation through our LMBD tool, where we discover all SAP Landscape components. It may be used to export landscape inventory data as well as for migration evaluations (compute, storage, and networking profiles) and pre-populating essential parameters or values during the resource provisioning/deployment phase.
For the designing phase, as all of the components from the source system were discovered in the previous phase, we can export server elements needed for migration criteria, so automation can take place in this phase to design the future stage of the system.
Once designed, for the developing phase, we started building process definitions that can be utilized as standard automation procedures for transferring databases to the cloud to assist enterprises overcome this barrier. This process definition is used as a template for procedures that may be scheduled to be run later in time. Actions can be executed automatically by scheduling them on the backend or manually through the Process definition window. It is designed to eliminate complications when executing several tasks in SAP systems. While a process definition is running, you can observe the progress right away since each activity's color changes to green when it is completed.
IT-Conductor platform integrates with Terraform to deploy virtual machines, pull scripts from repositories, and execute jobs as part of the provisioning to migrate to any cloud. Migration activities are programmed using Ansible scripts, working together with Terraform through the process definition to automate the deployment phase. IT-Conductor operations in general may include everything from SQL to shell script. For further information, you can refer to the following video: IT-Conductor Demo - Automated Oracle Database Migration.
End-to-End Migration Scenarios
OZSOFT, with the IT-Conductor platform, supports several database scenarios to be migrated with automation, as you can see in the following graphic, our process definitions are flexible and adaptable to be used on AWS, Azure, and GCP. Automation is possible through almost all our migration phases, very few steps must be performed manually.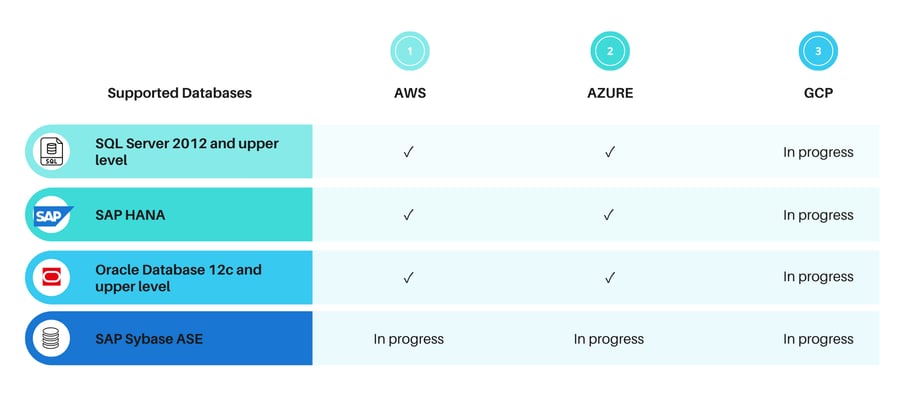 Figure 2: Migration Scenarios Matrix