Welcome to the Q3-2021 edition of IT-Conductor latest automation features. In view of customers operational and automation requirements, we are excited to unveil the latest functionalities with relevance in operations, reporting, automation, monitoring, and ITSM. These are features customers will find easy to use yet obtain a remarkable result.
1)
Scheduled Events
There are a number of scheduled events that are critical to IT process automation, and having the right tool for events scheduling in simple steps should not be underestimated.
IT-Conductor Scheduled Maintenance Event is a simple way of temporarily turning off the monitoring of a system within a specified maintenance window. The target can either be a single SAP system or a group of systems in Prod, QA or DEV environments.
Maintenance Events are applicable to any System under monitoring— SAP, HANA, Oracle, BOBJ, Linux, Windows etc. Moreover, it also applies to Gateway, Sites, Organizations and Object Groups so the whole collection of systems can be put into Maintenance Mode. Its intuitive interface and functionality enable users to quickly define scheduled events with just a few clicks. This is useful for one-off events that don't have a recurring pattern. Its simplicity and accuracy endear it to most users.

Figure 1: Scheduled Events
2) Detect Cause of SAP Job Cancellation
SAP job records don't give ample information on the exact cause of a job failure whether manually or due to step errors. Customers often want to know the cause of a job cancellation and automatically execute pre-defined steps appropriate to resolve the job failure.
Use case: No Auto-Restart of Manually Cancelled SAP Job
In an environment where job failures are usually automatically restarted, there may be times when manually cancelled jobs are not required to restart on their own.
In this scenario, you will need the ability to detect the actual cause of a job failure and take no action when a job is manually cancelled but proceed to auto-restart jobs that do not meet this condition.
This functionality allows for e-mailing of job logs in case a job fails or aborts. Customers who choose to leverage the automation capability of IT-Conductor to perform various complex job automation scenarios will find this very useful.
3) Subscribers Report



You can now list all the subscribers (user/DL) of a subscription in IT-Conductor and also display a list of all the subscriptions of a subscriber.
The recursive nature of the subscription-subscriber relationship in IT-Conductor necessitates a reporting functionality that allows for iteration through the relationships and also the display of the effective subscribers/subscription existing in the tenant.
With this reporting functionality, you can display and export all subscriptions and subscribers (including their effective e-mail addresses). You can also use it to list all the users/subscribers who have signed up to multiple IT-Conductor subscriptions through various methods.
4) Online Viewing for HTML Reports



IT-Conductor now supports HTML report viewing without the need to e-mail them first. This report browsing in IT-Conductor saves time and effort. It's simply convenient!
While working in IT-Conductor, you can easily browse your daily/monthly reports in a well-rendered format and export the data for further analysis.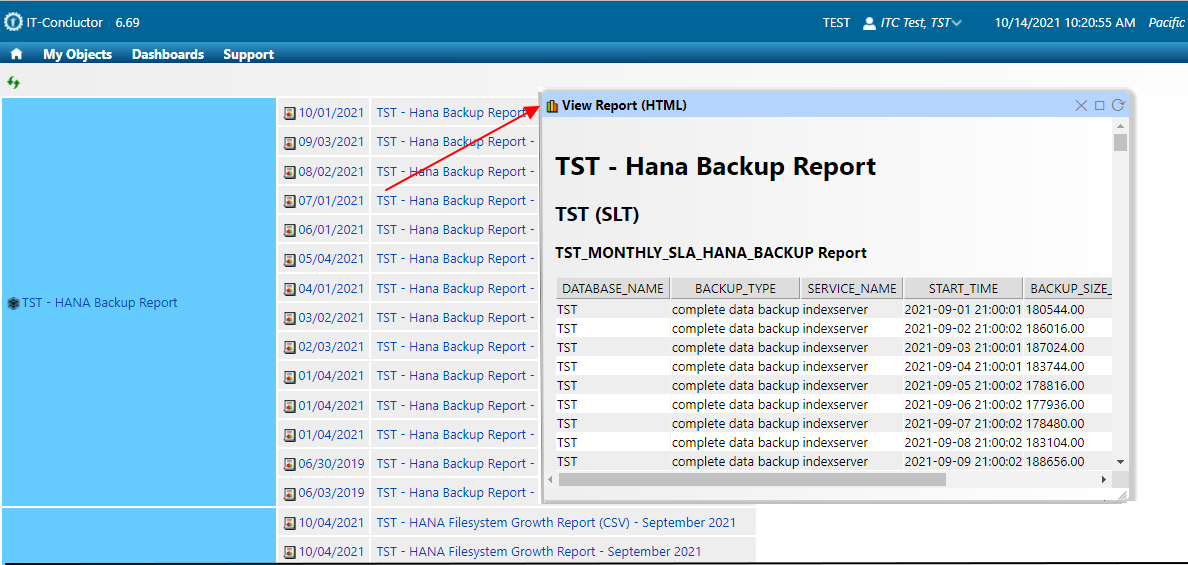 Figure 2: Online Viewing for HTML Reports
5)
Cloud-Native SID-Refresh™
The SID-Refresh™ tool is currently being used by customers with varying SAP system landscapes. Now, it has been implemented in IT-Conductor natively so all the platform facilities can be leveraged for an end-to-end solution.
This native implementation is an alternative version of the SID-Refresh™ standalone tool as it removes the need for local installation.
The benefits you stand to gain include support for existing SID-Refresh custom table "package" files, centralized management, scheduling, background execution, full logging and monitoring, visualization of the source and target systems, and so much more by exploring the full power of IT-Conductor platform.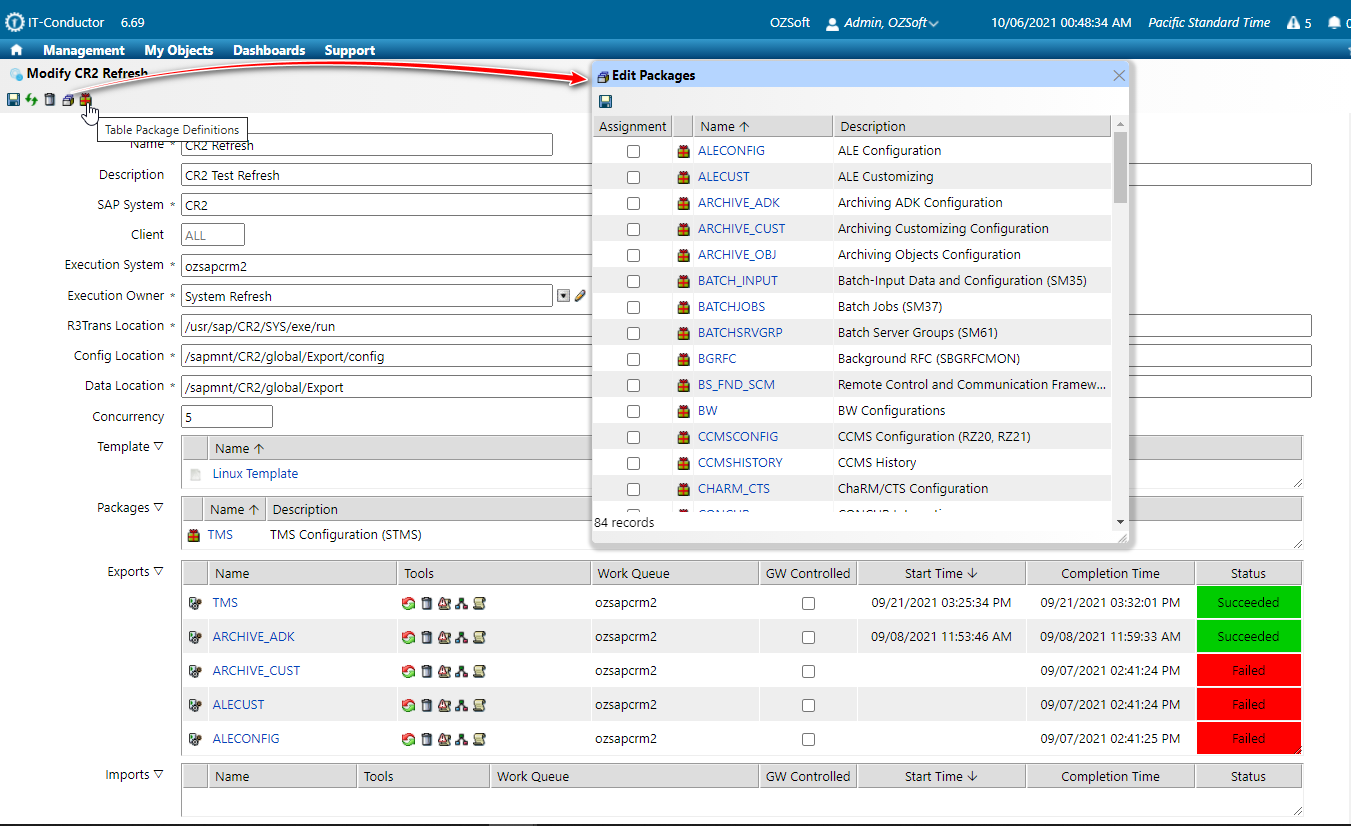 Figure 3: Cloud-Native SID-Refresh™
6) Advanced SAP Gateway Monitoring
IT-Conductor advanced monitoring of SAP Gateway application performance delivers summarized gateway performance stats on specific services at intervals based on user-requested attributes. These aggregates are available as interactive charts and reports for IT-Conductor users.
With this functionality, you can view and monitor the existing trend of a particular service and alert if there is any spike. A report is also sent periodically for visual analysis, allowing you to view the number of entries processed, request size, response size, etc.
Other reporting scenarios available for this feature include a daily report of gateway application-specific information such as the total count of records for the earlier day, average response time per day for each operation type, etc. Essentially, you can use this feature to monitor performance-related data, request statistics, log messages, IDocs, Fiori GW, etc.

Figure 4: Advanced SAP Gateway Monitoring
7) LMDB - SAP Landscape Discovery
Having a tool that can pre-populate required parameters or values during resource provisioning/deployment is not only convenient and fast, but can prove decisive in the lifespan of a project.
Here's your 1-click configuration and integration tool for SAP landscape discovery. This tool enables the discovery of all customer SAP landscape components and optionally create the placeholders for IT-Conductor monitoring systems. You can use it to export landscape inventory data and for migration assessments (compute, storage, and networking profiles).
As a programmatic way of extracting LMDB data from a customer environment, this alleviates the heavy lifting and overhead of gleaning the system information in your entire SAP landscape necessary for system monitoring. It accelerates the time to value and improves customer onboarding experience.
The additional inherent value of this tool is the periodic rescanning of the customer landscape and creation/synchronization of service hierarchy and dependencies. It holds value for both existing customers, who intend to add to their list of monitored systems, and new customers that want to quickly get started on the IT-Conductor platform.
Figure 5: SAP Landscape Discovery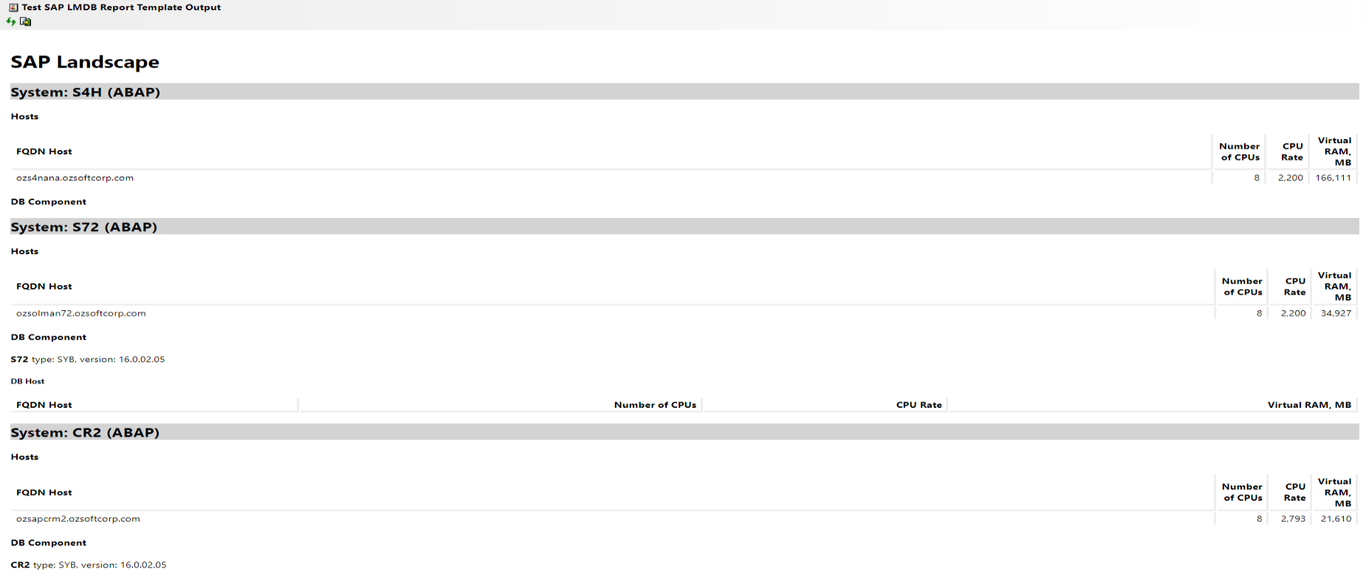 Figure 6: SAP Landscape Report
---
Contact us if you would like to enable these new features in your account or if you would like to trial IT-Conductor.