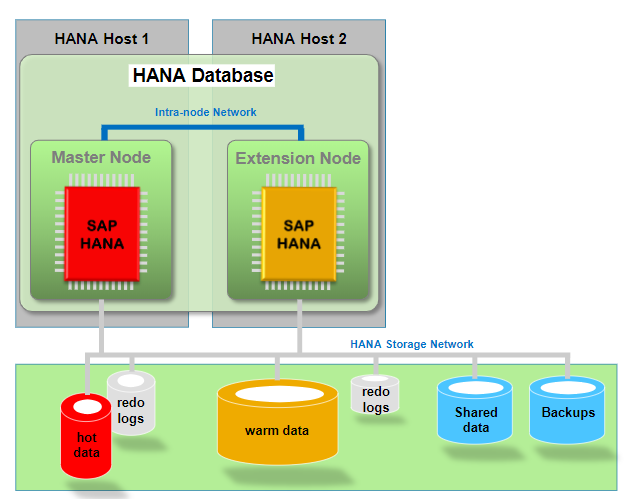 Image courtesy SAP SE
IT-Conductor continues to stay on top of new release features of SAP HANA.
In the previous presentations, we explored HANA's warm data management offering – dynamic tiering.
Continuing the warm data management exploration, we implemented and tested another feature – the Extension Node, which exists in scale-out landscape as a slave node, for use in either Native HANA or in BW scenarios. The worker/master node stores the 'hot' data, while the extension node stores the warm data. The implementation of the extension node is transparent to the queries – queries automatically retrieves data from where data is stored – either in master for hot data, and extension node for warm data.
HANA 2 Extension Node
Interested to learn more about our HANA expertise, hosting, migration & monitoring solutions?