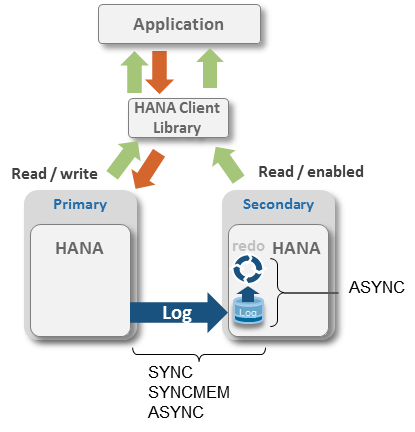 Image courtesy SAP Blogs
Previously we upgraded our HANA 1.0 SPS12 to HANA 2 SPS00, to test and explore new features. One of the main attraction of HANA 2 is the ability to use the DR feature of HANA System Replication (HSR) to allow the DR system to be in read-enabled mode for queries. The advantage of this incremental feature per SAP blog is "the combination of transaction and analytical workloads are now better balanced, with the analytical workloads being placed onto the secondary system instead of being fully on the primary system".
In this presentation, we explain how this works as we put it through the test in our labs, showing how you can manage including monitoring SAP HANA 2 from both HANA Cockpit and IT-Conductor. As the complexity of your HANA environment increases, there is increased need to monitor all system components to ensure application availability and performance.
There is one restriction we encountered during our R&D effort is that Dynamic Tiering does not work together with read-enabled DR system.
Managing and Monitoring HANA 2 Active:Active Read-enabled System Replication
You don't need HANA 2 for Centralized HANA Availability & Performance Monitoring, try IT-Conductor SaaS platform to monitor ALL your SAP environment
Need help planning an Upgrade or Migration?