As AI and automation become increasingly prominent in our lives and lines of work, so does our resistance to change and innovation. The automation of SAP monitoring tasks5 c has become such an important tool for businesses to make sure that their metrics stay reliable and therefore ensure customer satisfaction. Despite the abundance of information, time, insight, and benefits that automating these monitoring tasks offers us, it also gives way to myths that can prevent organizations from taking advantage of its capabilities.
In this blog post, we're going to explore some of the most common myths about automating SAP monitoring tasks and shed some light on each of them.
Table of Contents
Understanding SAP Monitoring Automation
5 Common Myths and Facts About Automating Processes
Myth #1: It's expensive and time-consuming
Myth #2: It's difficult to implement
Myth 3: It takes away control from IT staff
Myth 4: It can cause system instability
Myth 5: Automated systems can replace human judgment
How IT-Conductor Addresses the Automation of SAP Monitoring
Understanding SAP Monitoring Automation
SAP monitoring automation works by collecting data from various sources across your SAP landscape such as logs, alerts, process monitors, and system performance counters, and then it uses this data to detect any potential problems or irregularities in the system's behavior. The collected data is then analyzed using algorithms to determine if there are any discrepancies in the system's performance. If any irregularities are found, alerts are sent out so that a member of the IT staff can determine the best course of action as soon as possible.
The main reason why innovative organizations are looking to automate these processes is to stop spending the time of their IT teams on routine activities, but instead to encourage them to use their time wisely and quickly identify and resolve any of these issues before these become major disruptions. Moreover, it gives IT teams more control over their systems since they can monitor performance without having to manually check each individual system component. Overall, it's a proactive approach that allows organizations to attack these issues before they hinder the customer experience.
However, as we mentioned earlier, even though automating these monitoring tasks brings with it these advantages, it also creates a spread of misinformation. Most of the myths are related to the complexity of the setup or implementation process and the fear that it could lead to inaccurate data, unreliable results, or even replace the human touch altogether.
5 Common Myths and Facts About Automating Processes
Myth #1: It's expensive and time-consuming
One of the main advantages and selling points of automation is that it actually saves money in terms of both labor costs and resources. However, people tend to miss it since it's a long-term saving. It's easier to panic at a big one-time payment than at several smaller installments. In actuality, the SaaS model for adopting an APM solution means it's not a big one-time purchase but an operating expense that can reap the benefits immediately while paying as you go over time. It can easily be accounted for in an OpEx model. As for the time-consuming debate, implementing automated processes requires less specialized knowledge than manual knowledge.
For example, automated processes require less specialized knowledge than manual ones do which reduces the need for expensive outside help or expertise from IT teams. Automation also eliminates the need for manual labor when it comes to tasks such as data entry or system updates – freeing up time so IT teams can focus on more important tasks – while also reducing errors associated with manual procedures. This is especially important when it comes to automating repetitive and monotonous monitoring tasks related to implementation and maintenance.
The truth is that it requires vision to be able to see past this and dive into how technological advances are changing the way organizations offer internal and external customer service.
Myth #2: It's difficult to implement
It's a commonly held belief that implementing automation for monitoring SAP tasks is a complex project. However, it couldn't be further from the truth. SAP has made significant strides in enhancing its platform compatibility with various automation tools. Features and integrations that were once challenging to establish are now streamlined, thanks to updates in the SAP ecosystem and its expanding suite of tools.
Lately, the technology market has seen a proliferation of third-party automation tools, like IT-Conductor, tailored for SAP environments, that take on the heavy work. These tools are designed with user-friendliness in mind, ensuring that even individuals without extensive technical backgrounds can set up and oversee automated routine monitoring tasks. These tools come equipped with comprehensive documentation, tutorials, pre-configured best-practices templates leveraging years of expert knowledge across many customers, and a dedicated support team to further support this ease of implementation. Last but not least, APM with related benefits of better observability and performance excellence is a journey of continuous improvements, not a single effort and static result.
---
Related post: IT-Conductor on SAP Store
---
Myth 3: It takes away control from IT staff
Contrary to popular belief, automation does not eliminate the need for skilled personnel; rather, it simplifies their work by providing insights into customer interactions and compliance with regulations. Additionally, specialized Application Performance Management (APM) solutions have been deployed successfully by hundreds of organizations globally to automate SAP monitoring for greater accuracy than manual processes ever could. A well-chosen and adopted APM solution would retool existing IT operations teams to become more skilled engineers and leverage analytics for a data-driven approach to solving problems proactively.
Myth 4: It can cause system instability
A common misconception in the world of enterprise resource planning is that introducing automation to monitor SAP tasks might inadvertently lead to system instability when it is actually the opposite. Automation, when implemented correctly, can significantly enhance the stability and reliability of an SAP environment. Modern automation tools and scripts are meticulously tested and refined to ensure that they interact seamlessly with the SAP environment, often using built-in APIs and connectors provided by SAP itself.
Let's not forget that the primary aim of automation is to identify potential issues promptly and efficiently. This means that it reduces the chances of system downtime or performance bottlenecks. By automating routine monitoring tasks, potential anomalies can be flagged and addressed before they escalate into more significant problems, thereby bolstering system stability.
Myth 5: Automated systems can replace human judgment
Finally, probably the most discussed misconception about automation is that it can completely replace human judgment. While automation tools are undeniably powerful in enhancing efficiency and reliability, they are not designed to negate the need for human expertise. Instead, they serve to complement it. Automation tools in the SAP environment primarily focus on repetitive and predictable tasks, ensuring that these are handled more efficiently and with fewer errors. Yet, when it comes to decision-making, especially in complex or unprecedented scenarios, human judgment remains irreplaceable.
For example, while an automated tool can detect and alert of inconsistencies or potential issues based on predefined parameters, it requires a human expert to interpret the implications of these findings.
How IT-Conductor Addresses the Automation of SAP Monitoring
IT-Conductor's platform helps streamline the collection and analysis of data from multiple sources, such as several SAP, HANA, Linux, and SQL systems and makes it easier to diagnose and troubleshoot any potential problems with the system with the help of its customized dashboards which offer a high-level overview of the health of their monitored systems. With real-time visibility into the performance and health of SAP systems, organizations can ensure that their processes remain reliable.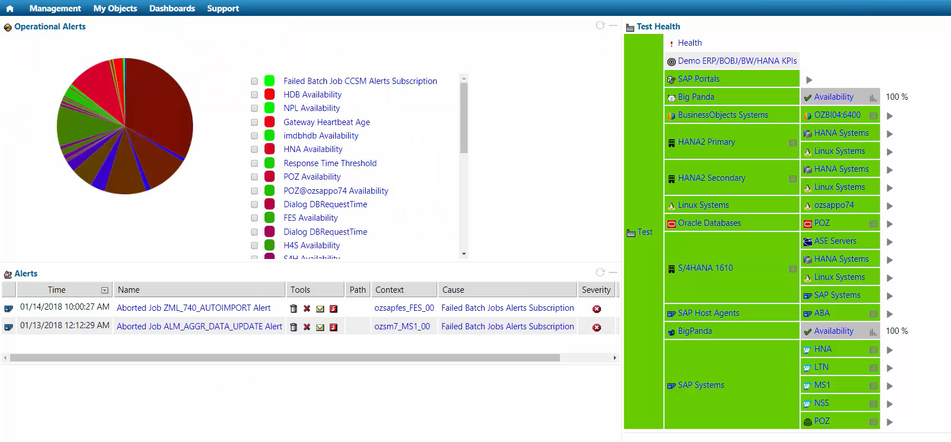 Figure 1: Main Dashboard in IT-Conductor
For availability, it continuously checks system health, ensuring that all the previously configured services and instances are running optimally. Availability Monitoring determines the operational status of an application, service, or infrastructure component. IT-Conductor can monitor the availability of user-defined services and the supporting infrastructure components with more flexibility. Using the platform's parallel processing engine, service availability monitoring would be simplified by depicting a correlation of the individual components of the operating system in such a way that you can easily see at a glance if a service is available or not, in relation to the other dependent components as well.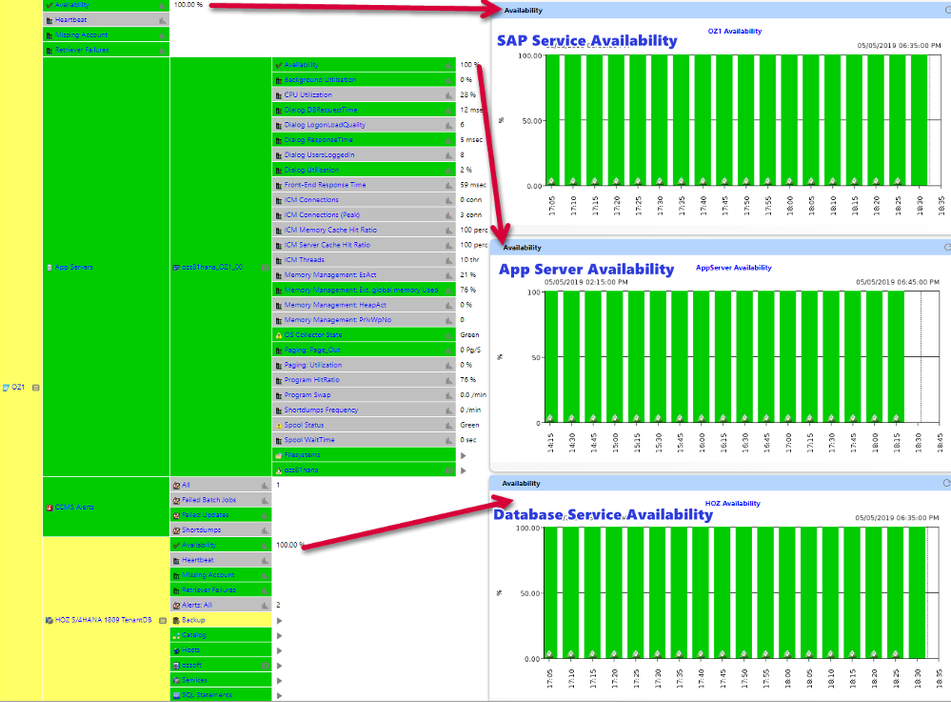 Figure 3: Service Availability Monitoring in IT-Conductor
When discrepancies are detected, alerts are promptly generated, allowing for swift interventions. These alerts are not only based on static thresholds but can be intelligently adjusted based on thresholds. IT-Conductor manages alerts more effectively by using policy-based exceptions where alerts can be filtered, time-synchronized, and automatically recovered, including targeted notification to the right analyst reducing mean time to repair (MTTR).
Overall, IT-Conductor's platform simplifies the automation of SAP monitoring processes by providing real-time visibility into the performance and health of these systems as well as easy configuration of monitoring rules and policies across multiple sources.
Why Invest in Automation?
By eliminating manual processes and providing real-time visibility into the performance of their systems, organizations are able to identify any irregularities or potential issues quickly, resulting in improved customer satisfaction levels and reduced operational costs. Automation also allows organizations to collect data over time for more accurate detection of patterns that could otherwise go unnoticed, leading to increased efficiency and cost savings in the long term. All in all, automating SAP monitoring processes is an invaluable asset for any organization. With IT-Conductor's cutting-edge automation capabilities, you can take this efficiency and cost-saving to the next level, ensuring your SAP systems are always optimized and reliable.