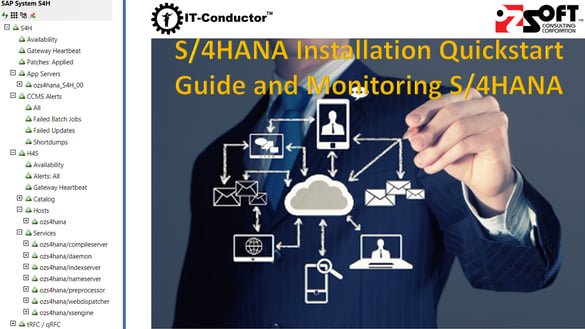 ---
Recently, our team has seen a lot of staffing requests for SAP Basis expertise with buzz words like "Must have at least X S/4HANA project/deployment Experience". So we set out to bust the Myth of S/4HANA installation and configuration as something significant that requires special experience and skills beyond Netweaver Basis and HANA. We'll leave the judgment up to you if warrants some special skill or is it just like most new SAP products that came along for Basis over many years. Interestingly, S/4HANA is not much different in dictionary and codebase savings when compared to ERP 6.0 EHP7. We're publishing this blog to show you what it takes to get a small S/4HANA environment installed (e.g. IDES S/4HANA 1610 release), and more importantly how to use SAP monitoring to manage SAP performance as soon as it's up and running. Bear in mind, this is not about migration to S/4HANA which would be a complex discussion.
In contrast, see also our prior related blogs:
---
Content
Introduction/References/Prerequisites
Installation

SAP HANA Server (v2.0)
Netweaver ABAP Server

Fact check: Comparison between S/4HANA and ERP 6.0 EHP7
Tip: Reclaiming DATAVOLUME unused space
Monitoring
Summary
Deployment Comparisons

S/4HANA: Cloud vs On-premise
S/4HANA Monitoring: Monitor HANA and Netweaver
---
Presentation
---
Want to discuss about your SAP journey to HANA, S/4HANA for cloud or on-premise, installation/migrations, and operations?
---