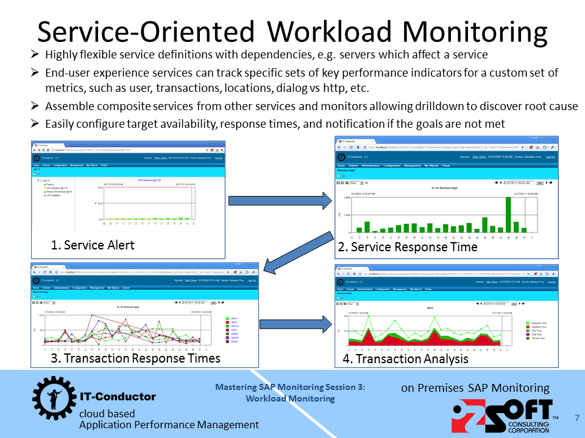 Do you often get questions to the SAP Basis team along the lines of:
What was running on the system during that time?
Who was running that problem transaction or job?
Where did those problem users or transactions come in from?
When did the performance problem started?
How was the workload or services impacted?
If so, you will benefit from this publication and recorded webinar which we explained the basics about SAP Workload Monitoring: what workloads are, why we need to monitor them, what solutions exists in SAP and why there are better alternatives, as well as give a detailed demo of service management oriented workload monitoring.
Visit our Events page and sign up for more interactive sessions discussing in-depth monitoring topics, seats are limited to 50 for each session to allow sufficient Q&A.