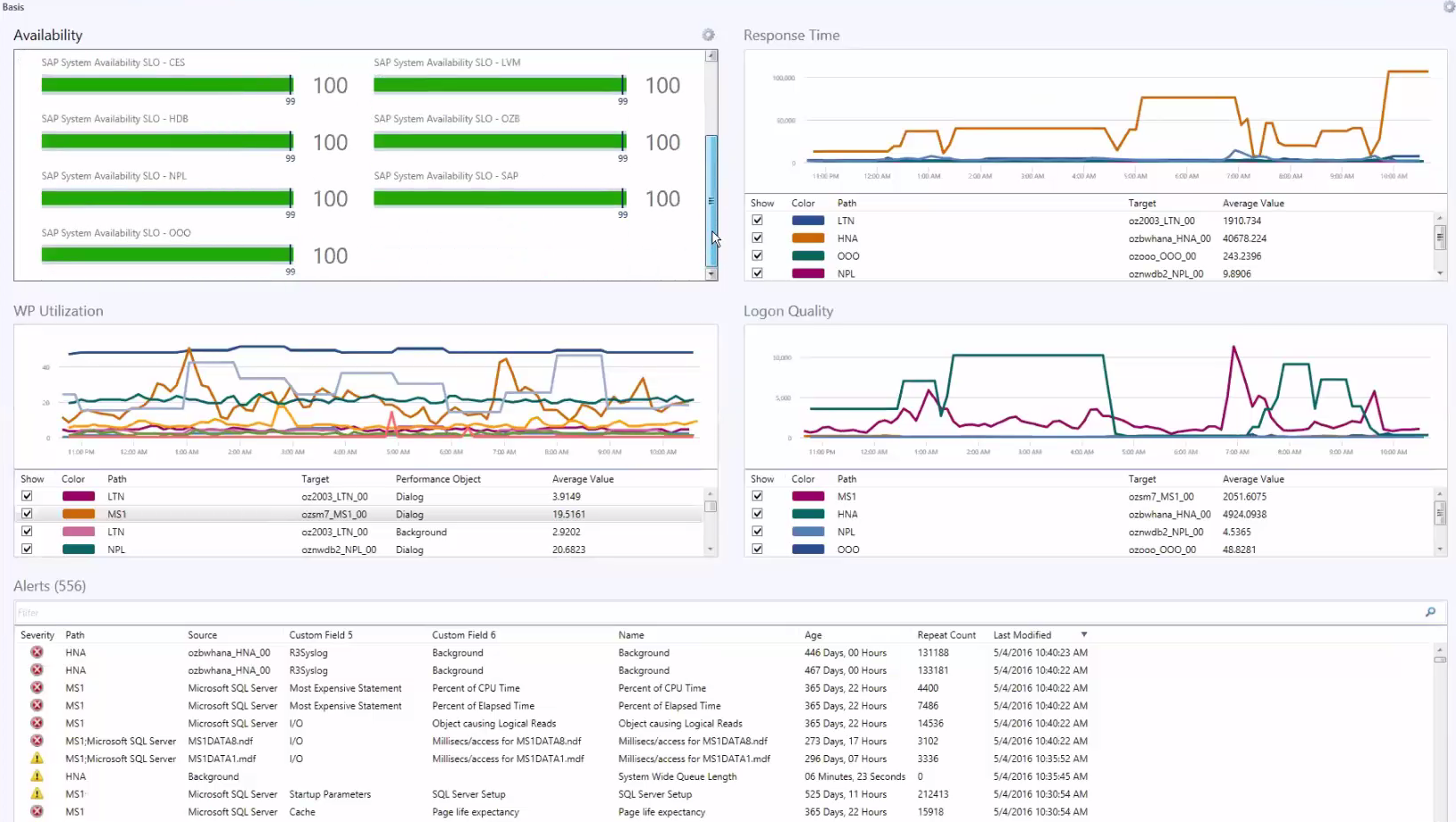 Given Availabiity != Performance and

Performance != Health
While Alerts !=
Health, What is the Health of your SAP Environment?
In this publication and recorded webinar we debunk the common myths about Availability, Performance and Alerts Management to help crunch the math and Automate the SAP Monitoring of the Health of SAP environment. Visit our SAP Basis System Health Check to let us crunch the math for you.
Visit our Events page and sign up for more interactive sessions discussing in-depth monitoring topics, seats are limited to 50 for each session to allow sufficient Q&A.