Welcome to the Q4-2019 edition of IT-Conductor's latest features where we unveil some of the new features leveraged by our growing customers to ease the management of suites of business-critical applications as well as gain valuable insight into the performance of their systems.
This last quarter has witnessed the introduction of simplified automation and advanced monitoring functionalities.
We hope that you explore these functionalities and experience the value it offers to businesses.
Before delving into the features for this quarter, first, let's begin by reviewing some of the cutting-edge functionalities that were introduced during the course of the year.
In retrospect:
Q1-2019 new features focused on areas of administrative responsibilities such as Top, Services in Warning and Higher States, Certificates, Process Watches, and Printer Monitoring.
Q2-2019 features covered aspects of security, in-depth monitoring of HANA and Linux systems, Pacemaker HA Cluster Monitoring as well as interactive tools for pop-up charts, gauge charts, and drill-down options.
Q3-2019 features focused more on increasing the ROI for our customer's daily SAP Operations by automating the management of critical areas to minimize disruptions in services and maximizing the availability and performance of systems such as Pacemaker Cluster Resource Management, Linux Kernel Resource Management, HANA Memory Management, Service Operations for SAP/DB/OS/VM stop/start, etc.
1. HANA System Overview in IT-Conductor
System Overview

System Replication Overview
Some of the crucial HANA Admin features have been integrated into IT-Conductor, giving you access to an array of information about your database without having to log on to HANA Studio or the HANA Cockpit.
The information provided here covers operational status, alerts, performance, configuration, and health of the HANA system, replication status, memory/disk/CPU sizes & utilization, and other general information. This level of flexibility enables you to determine the state of multiple databases in your landscape with just a click of a button. These features are easily enabled via IT-Conductor's built-in SQL Report capabilities and thus can be customized for any information need.

Figure 1: HANA System Overview in IT-Conductor

2. PSE Certificate Monitoring
Your approach to certificate monitoring doesn't have to be reactive. A more proactive measure will be to monitor your PSE Certificates using IT-Conductor which notifies you of the number of days left till the expiration of the certificate and continues to notify you of its renewal as it counts down to the last day.

Figure 2: PSE Certificate Monitoring

3. IT-Conductor Configuration Audit Trail
IT-Conductor provides a security mechanism in the form of an Audit Trail that captures critical events in IT-Conductor tenants (i.e. customer tenant system) as well as the person responsible and the time of occurrence. This feature ensures compliance with company policy and helps to detect unauthorized activities. The activities logged include modification of threshold values, enabling/disabling Maintenance Mode, etc.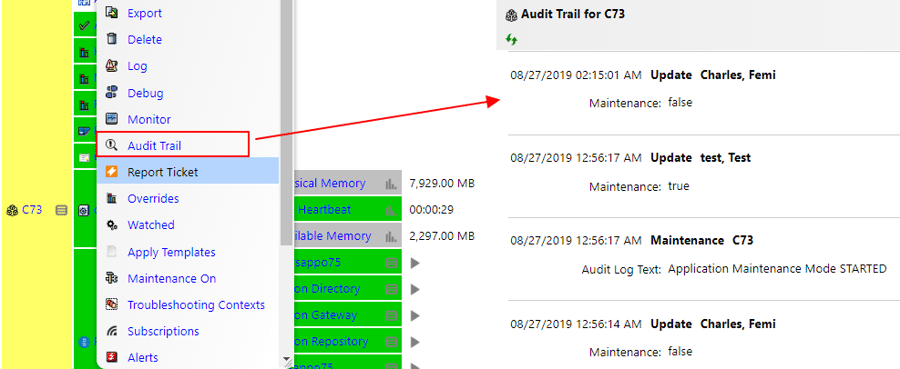 Figure 3: Configuration Audit Trail
4. BOBJ Job Monitoring
We provide in-depth monitoring of BOBJ by detecting Job failures and disruptions of general Service availability.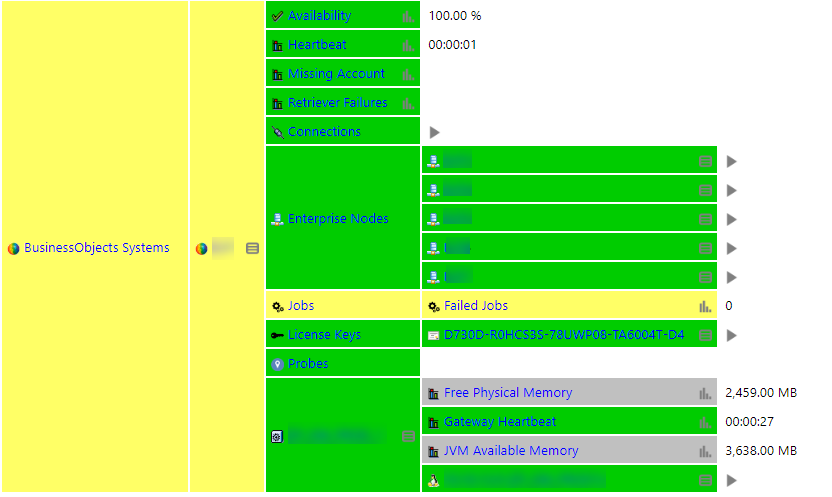 Figure 4: Monitored BOBJ Systems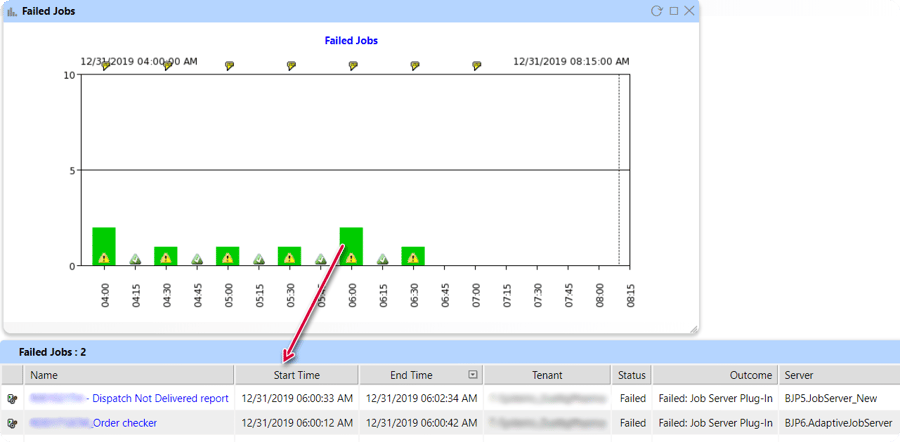 5. Automation of SAP Password Reset
User lockout due to incorrect login and subsequent password reset process can be time and resource-consuming for customers and their helpdesk/security team. IT-Conductor can extend automation to this service desk function to allow self-service of the password reset based on customer security policy.
This is triggered as an auto-recovery action by a CCMS alert (User Locked due to incorrect logins) which dynamically generates a unique password for the user, Unlocks the User, gets the user's e-mail and full name, and sends an e-mail to the user with the new temporary password.
Various scenarios are supported like creating a filter to identify users for which this should apply, setting up multiple monitors based on groups of UserID, and the definition of separate thresholds for various user requirements. This includes the ability to identify a particular lock type that differentiates between when a user was locked by the System Admin, incorrect password entry, and validity period.
Depending on customer requirements, the reset password can be sent to a designated Distribution List or a specified group as the case may be. See the example of customizable process orchestration below.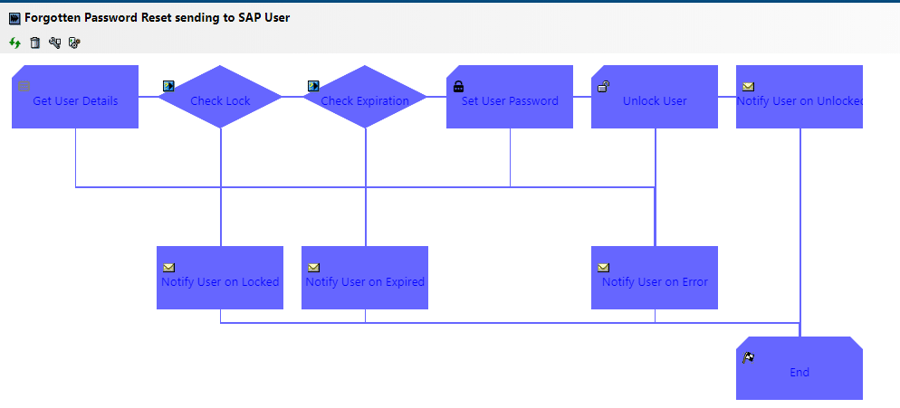 Figure 6a: Password Reset Process Definition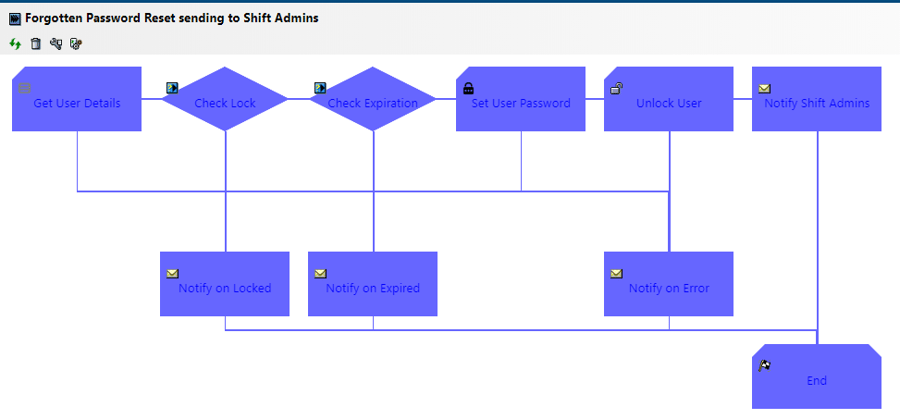 Figure 6b: Password Reset Process Definition
6. Windows Monitoring
Windows servers are part of most customer environments, whether as the core infrastructure for SAP such as Netweaver applications and BOBJ/Data Services, or utility servers such as DNS, File server, Webservers, etc. IT-Conductor can now agentless monitor Windows servers using our patent-pending platform so they become part of any end-to-end management scenario.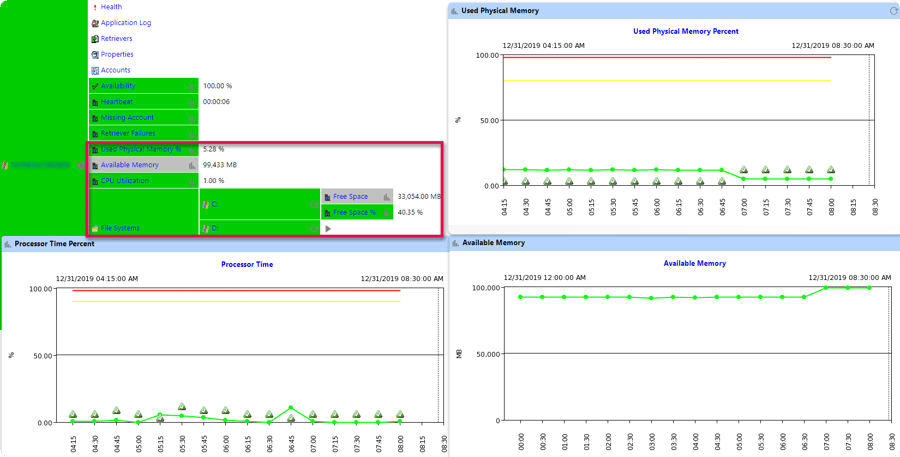 Figure 7: Windows Monitoring Features
---
Contact us if you would like to enable these new features in your account, or if you would like to try IT-Conductor.