As more sites are using system replication (SR) with the feature 'active:active read_enabled', it is of great benefit to perform SAP HANA monitoring not only the primary site – but also the secondary site.
This presentation covers IT-Conductor cloud-based monitoring support for HA/DR/SR feature – monitoring HANA both sites of HA/DR landscapes, and the system replication activity/status in more detail.
In prior posts, we have covered several topics on HANA HA/DR, System Replication, and Dynamic Tiering, please visit these for additional background:
HANA Landscape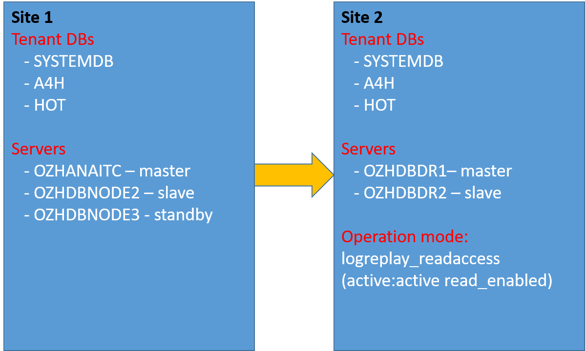 Definition of Primary system within IT-Conductor
SITE 1 (Each tenant and server are monitored.)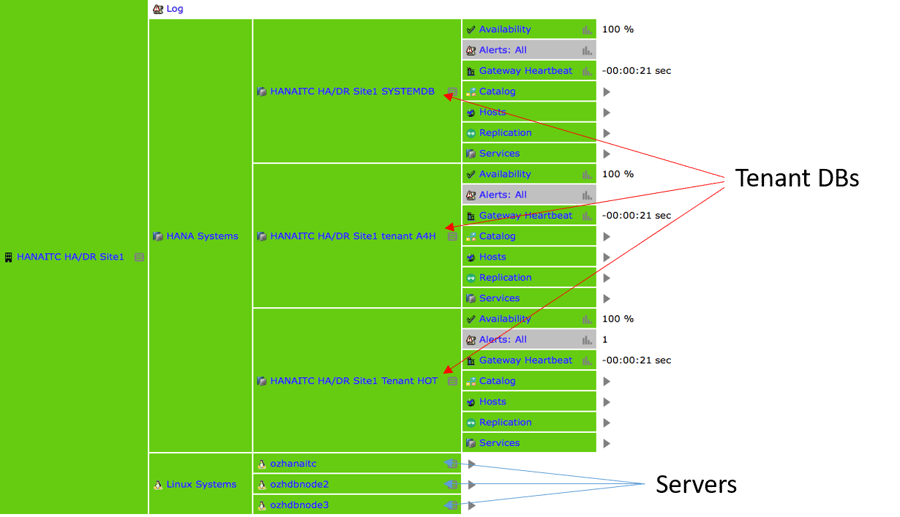 Figure 1: Tenand DBs and Servers
Definition of Secondary System within IT-Conductor
SITE 2 (HANA Tenants)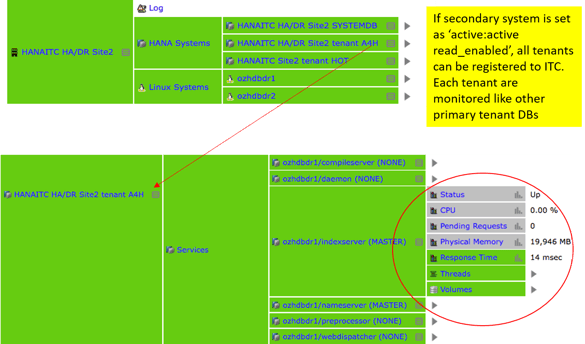 Figure 2: Monitored Secondary Systems
SITE 2 (Linux Hosts)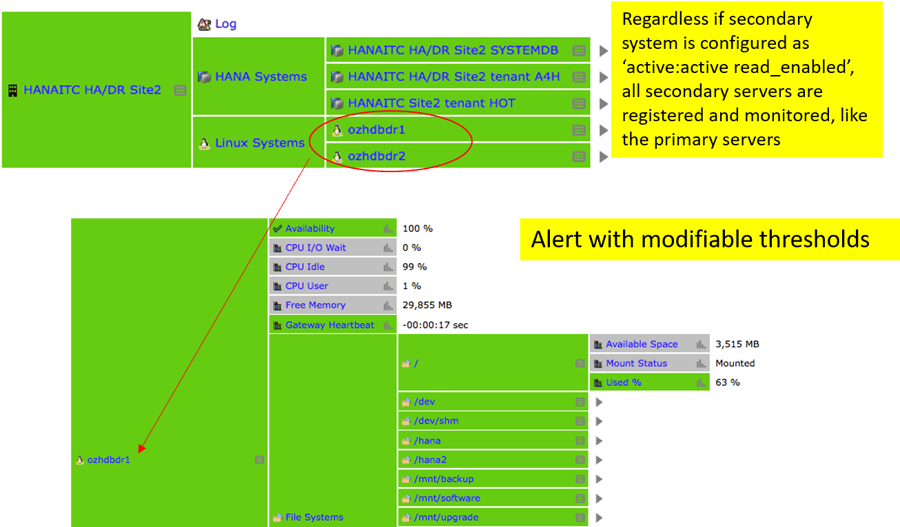 Figure 3: Monitored Linux Hosts
SITE 2 (Monitor Thresholds)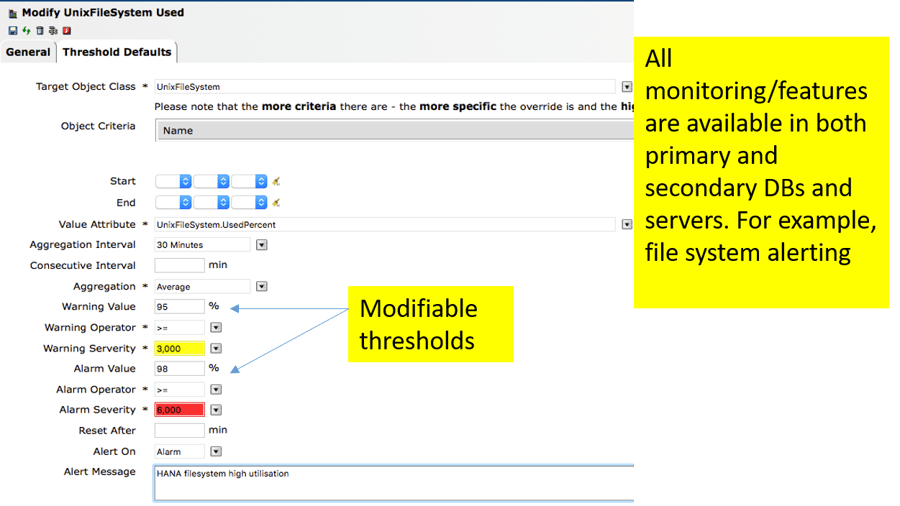 Figure 4: Modifying Thresholds
HANA System Replication Monitoring
Overview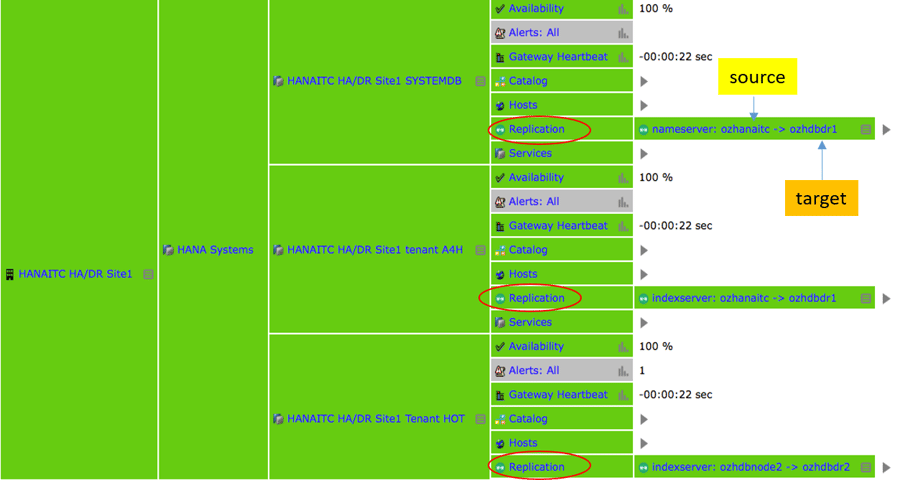 Figure 5: System Overview Dashboard
Drill down on the Replication button will show more detail/ status.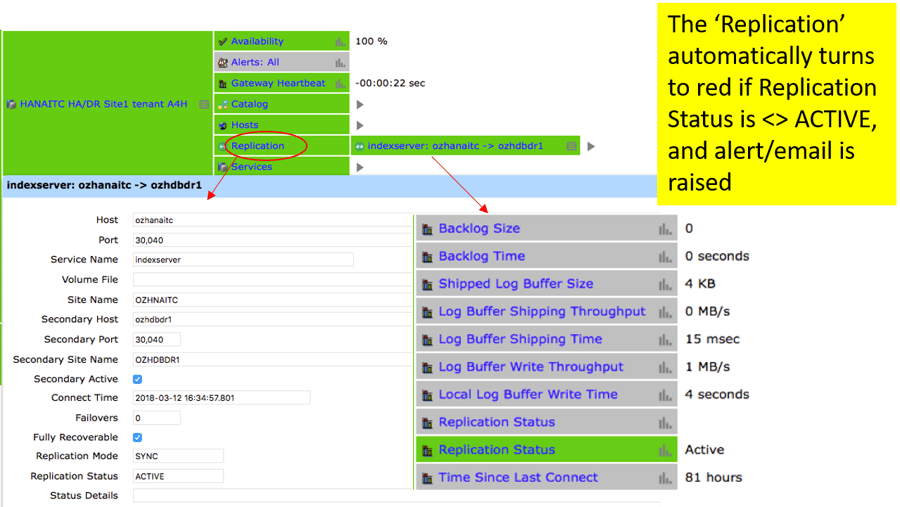 Figure 6: Replication Status Details
SR Takeover or Failover
After a takeover
SITE2 will continue to be monitored as normal, automatically picking the replication status/details.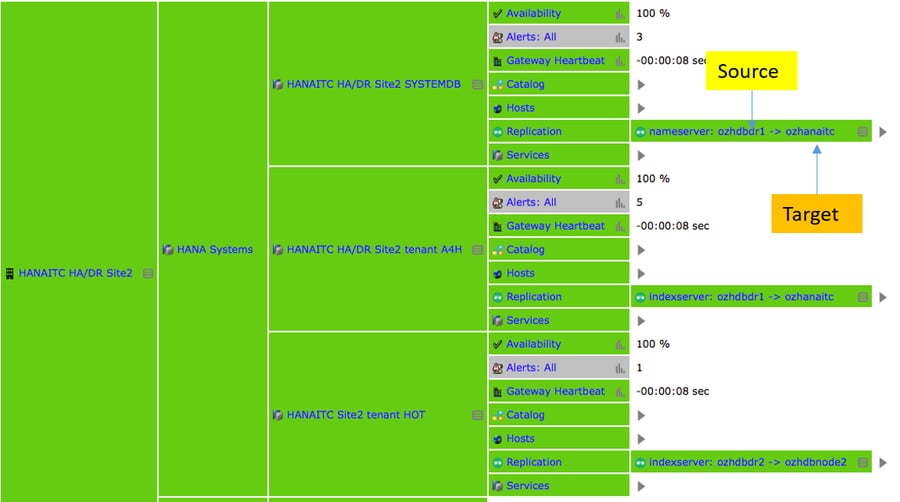 Figure 7: SR Takeover or Failover
After the previous SITE is up and registered again as secondary in HANA, IT-Conductor will automatically reflect the new ST status and monitor SITE1
SR Alerts/Email
In this scenario, SITE2 is primary, HOT DB was stopped in SITE1 to create SR error status.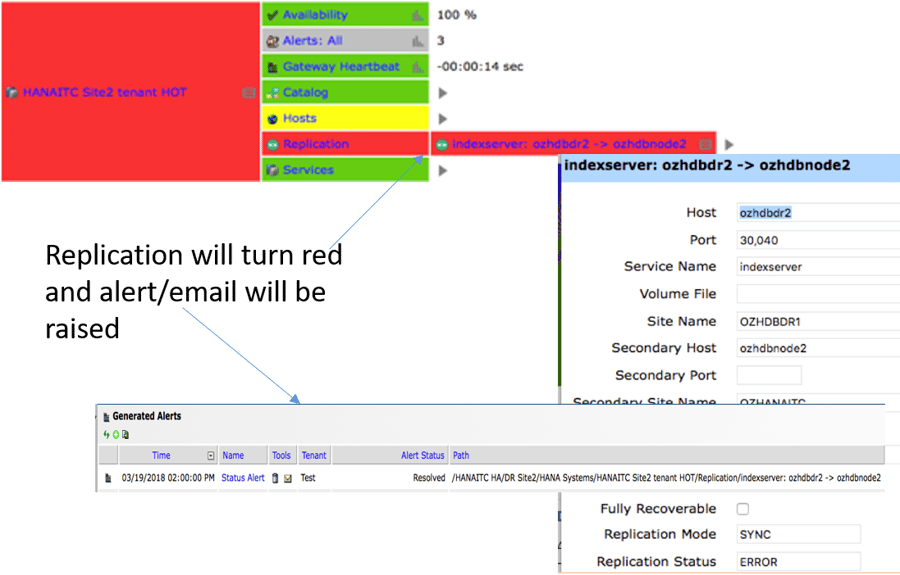 Figure 8: SR Alerts/Email
As soon as the error situation is resolved, the Replication will automatically turn

GREEN

(normal)

Figure 9: Replication Status
Monitoring for Dynamic Tiering with SR
Like the other services, IT-Conductor also monitors the esserver service of Dynamic Tiering, including the replication status.
SITE 1 (Primary Site)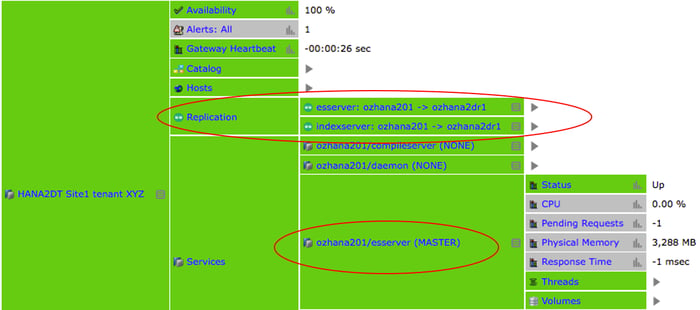 Figure 10: Monitored Primary Site
SITE 2 (Secondary Site)
If the 'active:active read_enabled' is used for the secondary site, IT-Conductor also monitors the DT services

Figure 11: Monitored Secondary Site
Summary – HA/DR and SR Monitoring
IT-Conductor can monitor both the primary and secondary sides of an HA/DR landscape.
Tenant DBs and servers of the primary system are monitored
Tenant DBs of the secondary system is monitored (including Dynamic Tiering) – if configured as 'active:active read_enabled'
Servers of secondary systems are monitored, regardless of the operation mode
After a takeover, IT-Conductor automatically discovers the SR status of the 'new' primary, and also the 'previous' primary after it has been registered as secondary


---
Want to try the best cloud-based agent-less HANA Monitoring platform?