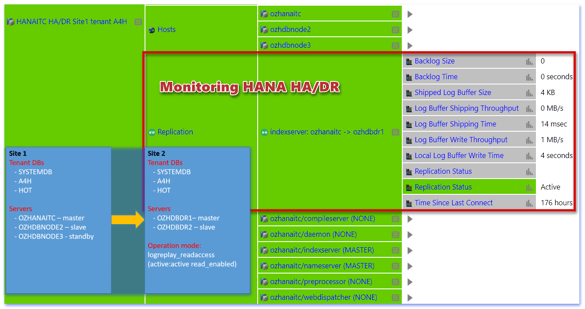 Introduction
As more sites are using system replication (SR) with feature 'active:active read_enabled', it it is of great benefit to perform SAP HANA monitoring not only the primary site – but also the secondary site.

This presentation covers IT-Conductor cloud-based monitoring support for HA/DR/SR feature – monitoring HANA both sites of HA/DR landscapes, and the system replication activity/status in more detail.
In prior posts, we have covered several topics on HANA HA/DR, System Replication and Dynamic Tiering, please visit these for additional background:
HANA Landscape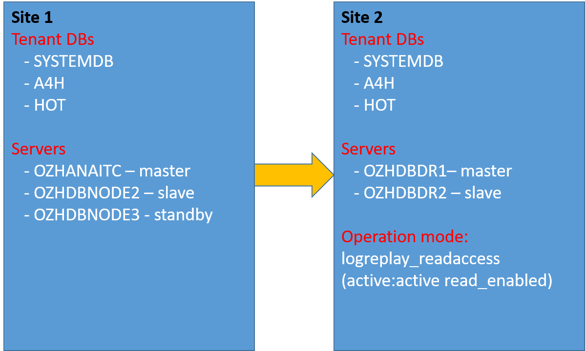 Definition of Primary system within IT-Conductor
SITE1 – each tenant and servers are monitored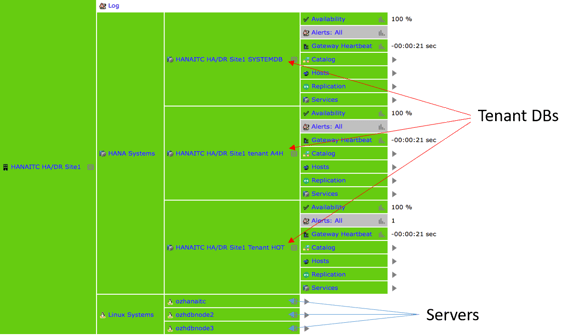 Definition of Secondary system within IT-Conductor
SITE2 - HANA Tenants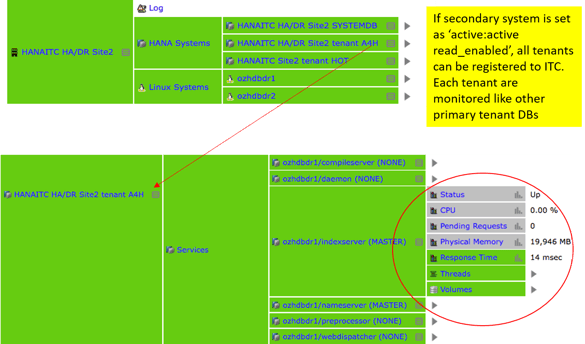 SITE2 - Linux Hosts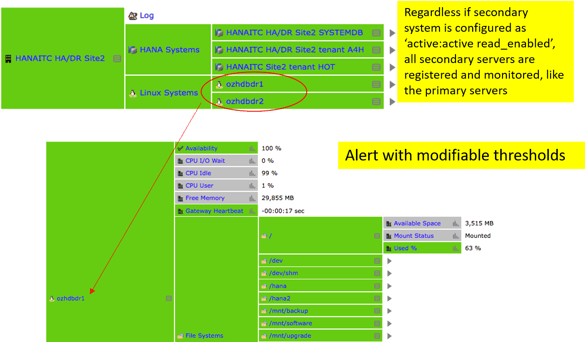 SITE2 - Monitor Thresholds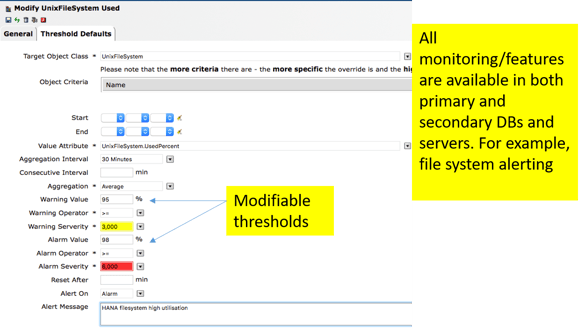 HANA System Replication Monitoring
Overview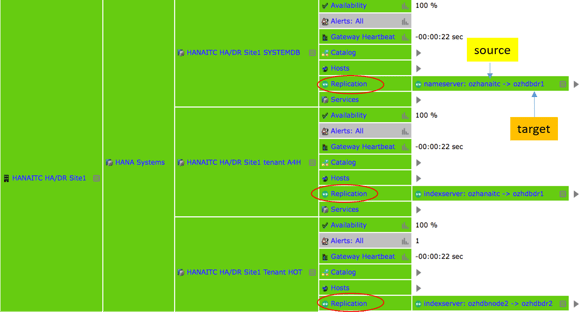 Drill down on the Replication button will show more detail/ status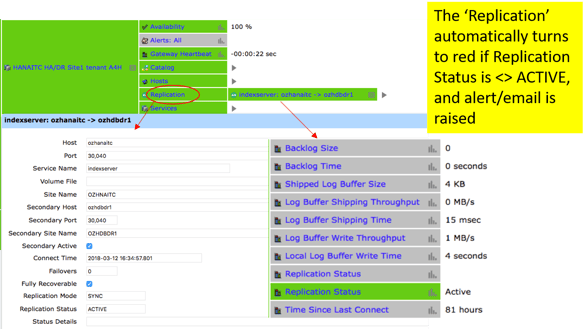 SR Takeover or Failover
After a takeover
SITE2 will continue to be monitored as normal, automatically picking the replication status/details.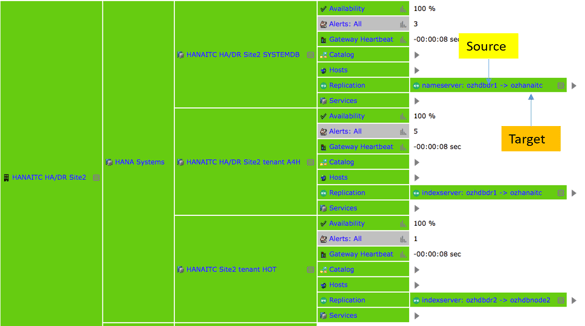 After the previous SITE is up and registered again as secondary in HANA, ITC will automatically reflect the new ST status, and monitor SITE1
SR Alerts/Email
In this scenario, SITE2 is primary, HOT DB was stopped in SITE1 to create SR error status.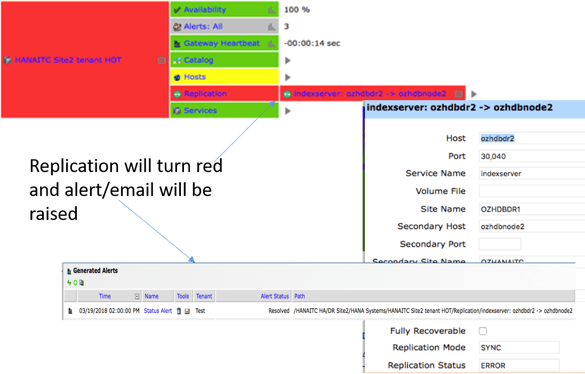 As soon as the error situation is resolved, the Replication will automatically turn to green (normal)

Monitoring for Dynamic Tiering with SR
Like the other services, ITC also monitor the esserver service of Dynamic Tiering, including the replication status.
Primary site – SITE1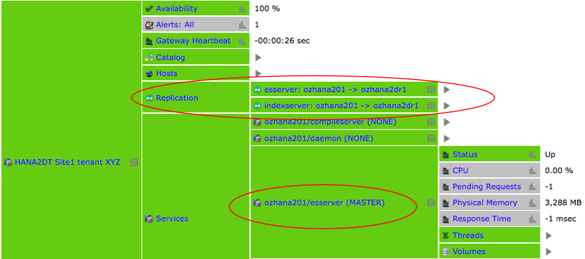 Secondary site – SITE2
If the 'active:active read_enabled' is used for the secondary site, ITC also monitors the DT services

Summary – HA/DR and SR monitoring
IT-Conductor can monitor both the primary and secondary sides of an HA/DR landscape.
Tenant DBs and servers of primary system are monitored
Tenant DBs of secondary system are monitored (including Dynamic Tiering) – if configured as 'active:active read_enabled'
Servers of secondary systems are monitored, regardless of the operation mode
After a takeover, IT-Conductor automatically discovers the SR status of the 'new' primary, and also the 'previous' primary after it has been registered as secondary


---
Want to try the best cloud-based agent-less HANA Monitoring platform?