In the world of data integration and near real-time analytics, SAP Data Services (also known as BODS which stands for BusinessObjects Data Services) offers its users the possibility to cleanse, transform, and integrate data from all kinds of data sources to deliver better-quality data. It accesses and moves data of any size from one system and integrates it in real time. It runs at high speed and data can be uploaded to the chosen destination. Data extraction is smart and picks the most relevant information to make intelligent and efficient decisions in business procedures. However, any SAP customer knows managing SAP Data Services end-to-end with all its data sources and targets, as well as a high volume of jobs can be overwhelming. When application users do not get their up-to-date data and reports, finding the root cause can be exhausting and inaccuracy in data can be costly to the business.
We need to manage several tools and applications to be able to meet the demand of our end-users and business operations. Managing several systems in our landscape and manually checking for performance or errors can lead to mistakes and poor performance. A typical SAP operations team normally grapples with the issues of: How many systems does our infrastructure have? How many servers need to be administered? What are the peak and operations hours? And last but not least, do our systems and processes run without any problems?
If we stop for a while to answer those questions we can figure out the amount of work our SAP administrators have to deal with each day to prevent systems maintenance or outages. Most importantly, the team needs a solution that can address SAP operations and performance management end-to-end.
With IT-Conductor, monitoring your SAP Data services is very fast and simple. There is no need to log into the system to enable services, check failed jobs or broken connections. This information is shown in one dashboard and with the option to set up alerts, you can get notified of any error or in case of any disconnection that is vital to the SAP Data Services' dataflow to work.
Monitoring
Keeping our applications running in good health is essential for organizations. With IT-Conductor Dashboard:
You can have an overview of Business Object Data Services' availability and its components.

You can track Data Services jobs, view traces and error logs for failed dataflows.

We can easily monitor the status for both real-time RFC connections and RFC Servers and identify why remote connections might be broken.

We can monitor if the Job Server and Repositories are enabled or disabled and get notifications about failed jobs for each one so we can keep track of undone transferring of data or any data corruption that can lead to data problems in the destination system.

Dependent Applications, DB, and OS for end-to-end systems such as S/4HANA, SAP SLT, and cloud endpoints.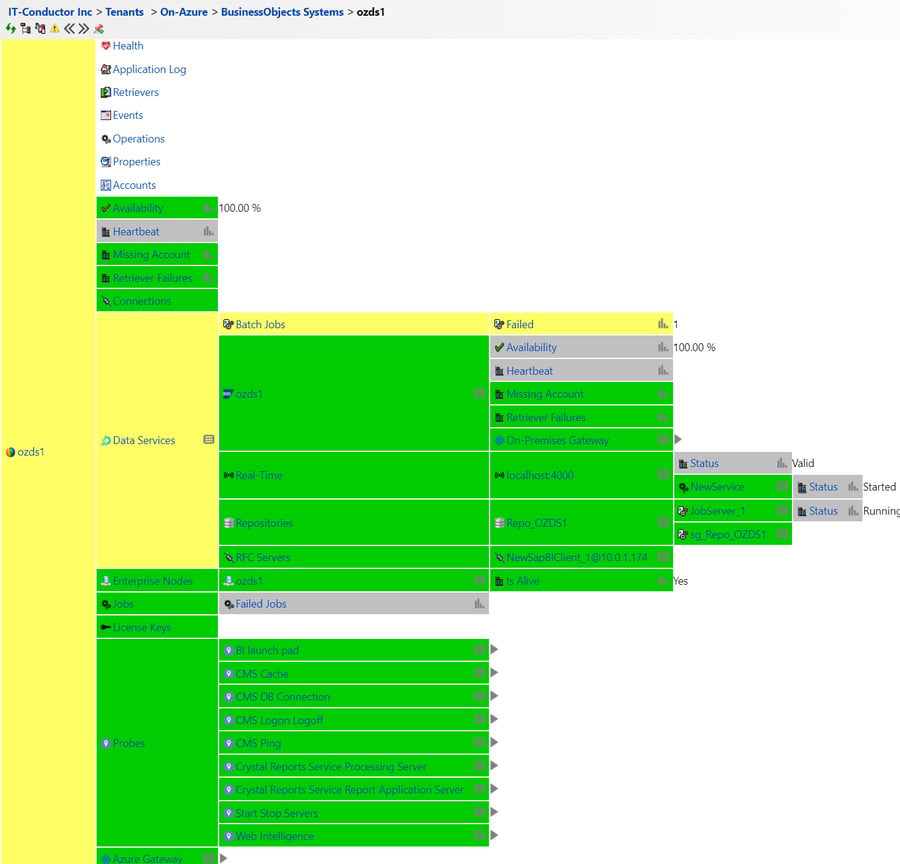 Figure 1: IT-Conductor Monitor Grid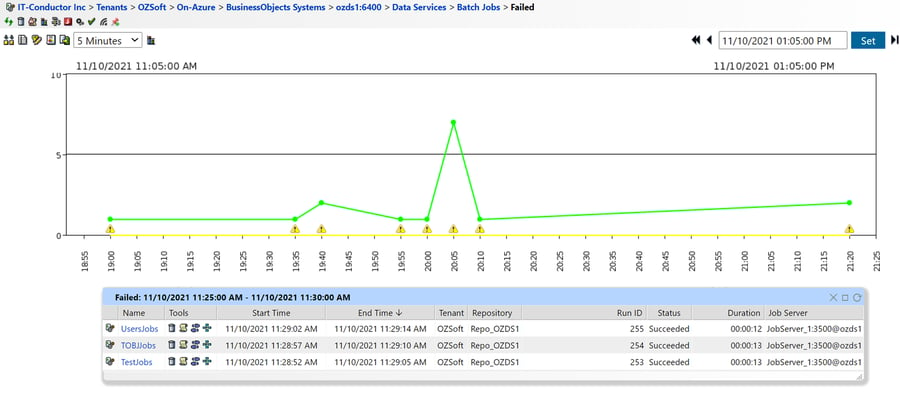 Figure 2: Jobs Overview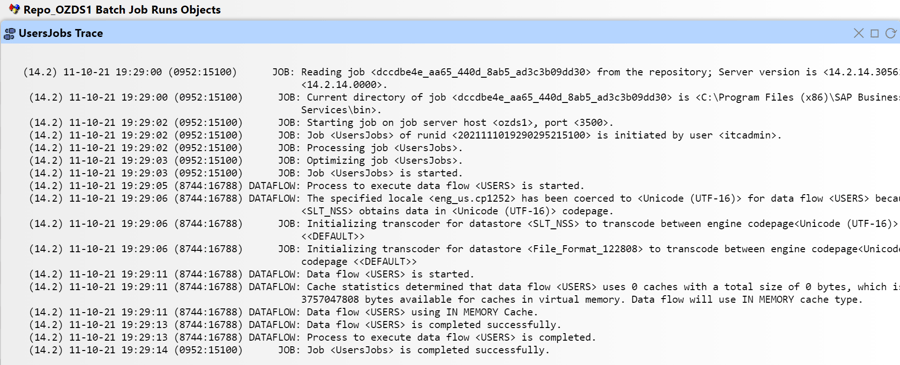 Figure 3: Job Traces from IT-Conductor
Figure 4: Data Flow Logs from IT-Conductor
Alerts Management and Reporting
Health reports can be scheduled to be sent to our mailbox as an HTML or PDF file in a time frame that fits our needs. With this, you can identify the root causes of poor performance or bottlenecks in your system.
With IT-Conductor alerts, you can get notified whenever there's an error or a broken connection in an executed data flow. You will also get to know the reason why it happened, and if there are any failed jobs, you will easily be able to take quick actions without affecting your business needs.
With smart filtering, you will only get the alerts you need, so that SAP administrators can focus more on proactive activities rather than tedious and time-consuming tasks.
Start Monitoring your Business Objects Data Services with IT-Conductor
Organizations with big infrastructures face a huge challenge in keeping their systems and applications running. Failures and mistakes in their operations can result in unplanned system maintenance or outages that could potentially cost thousands of dollars, loss of credibility, or worse, loss of clients.
Avoid all these hassles, stay one step ahead of your application's critical issues, and eliminate errors in a timely manner with IT-Conductor's monitoring as a Service Platform.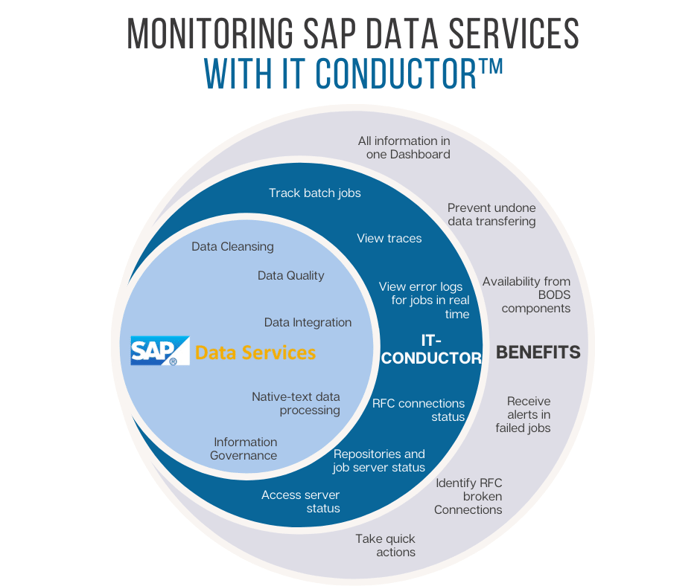 Figure 5: IT-Conductor Monitoring Approach for SAP Data Services