We kicked off the webinar series demonstrating the power of IT process automation, eliminating the need for manual SAP Basis Checklists. We all have those checklists, but what separates the smart IT from the hard IT is the automation of those checks into repeatable monitoring and systems management processes.
SAPPHIRE 2016 is coming up soon in May and SAP is going to tell you how great the new Solution Manager 7.2 is, but the fact remains, there's very little new in the IT Monitoring feature set. Last November we wrote a pieceWaiting for SAP Solution Manager? Not much has changed. Refer to SCN blog What's New in Solution Manager 7.2, LinkedIn Pulse post SAP Solution Manager 7.2, and graphic below showing what will be impacted (source: Better ALM)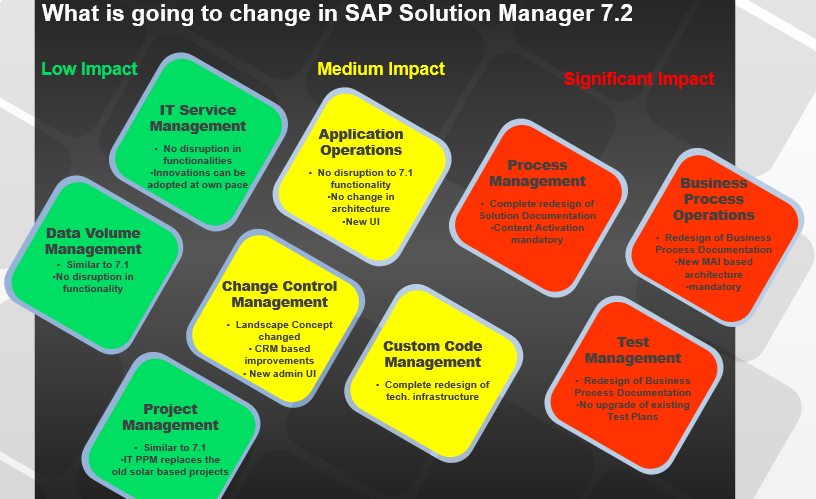 Now that we confirmed nothing much will change in Solman 7.2 for SAP Monitoring, watch our Mastering SAP Monitoring session to learn more about what you can do today to automate the checklists.
We welcome any feedback as well as suggestions for future topics at http://tinyurl.com/MasteringSAPMonitoring1-Survey
Visit our Events page and sign up for more interactive sessions discussing in-depth monitoring topics, seats are limited to 50 for each session to allow sufficient Q&A.