---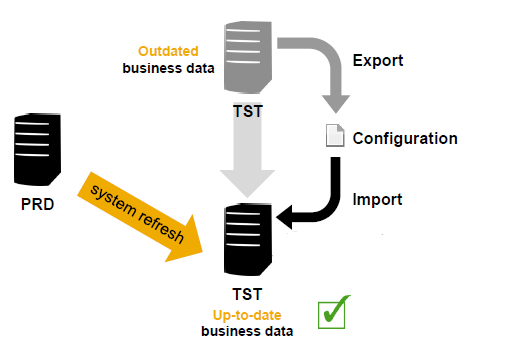 ---
UPDATE: As of February 2018, we have superseded this Windows-only version with a Java version for all SAP platforms on Windows/Linux/Unix. It is offered as a subscription service included in our monitoring or via a paid SID-Refresh subscription. If interested, please visit announcement SAP Basis Automation with SID-Refresh Now Supports ECC/CRM/BW/GTS/SCM/EWM/Solman
---
For years, as a Basis consultant managing SAP landscapes and performing SAP OS/DB Migrations, I always wished for some SAP Basis Automation, especially with tedious and repetitive processes such as System cloning, migration, and refreshes especially in the pre and post copy steps. At OZSoft, we built checklists and runbooks long before there was SAP Landscape Virtualization Manager (LVM). Those checklists and scripts are still useful and worked well, but they are manual, and while SAP LVM Post-Copy Automation (PCA) improved those basis tasks - it's still a costly licensed product from SAP (enterprise license needed for PCA) requiring yet-another landscape.
The most simple tasks, if not automated, can become complex and error-prone when they are frequently repeated especially by different team members. At IT-Conductor, we're all about simplication so we decided to automate this as SID-Refresh tool and release it as Freeware (credit goes to our Super Basis consultant Vladimir Mokrushov for taking on this challenge), with the goal of saving our Basis community members endless hours over and over again. Afterall, we believe Automation is the only way to efficiently manage the ever growing complexity of SAP ecosystem.
SID-Refresh
The system refresh is done to overwrite an already existing target system with the latest data from a source system while keeping the configuration. To prevent the target system configuration from being overwritten, you need to export the target system tables that contain system-specific configuration information (such as connectivity, licenses, users, CCMS configurations, Batch job schedules, etc.) before you start the system copy. After the system copy, you can selectively import these configuration back into the target system again to save many manual basis steps.
Below is an overview video of the tool, which can be run in GUI mode as well as Command-line mode. The tool configuration can be saved for specific system types such as ECC, BW, CRM, etc. and re-used in either mode. Currently, the initial version of the tool provides support for SAP on Windows platform. Future enhancements will depend on community feedback and/or contributions.
To get started, please use the download link. We recommend to test it in your sandbox environment first. Paid email & web-based support is available through annual subscription for small fee, but it's not required to use the tool. To provide comments and feedback, please use the comment section below this blog.
or for the latest
If you think our Automation is cool, try our cloud-based SAP Monitoring, also FREE for the first 2 SAP SID's