---
Last week the SAP Solution Manager 7.2 Roadshow visited Northern and Southern California. There is a lot packed into Solman 7.2, and it's here whether you're ready or not. SAP will end maintenance support of Solman 7.1 in December 2017, so we expect a flurry of installations and/or upgrades in the next 6 months. Depending on your usage scenarios, neither the upgrade nor the clean installation and configuration are trivial. The main changes to Technical Monitoring is the UI which is now based on SAPUI5, no more standalone mobile apps and a cleaner GUI without dependency on Adobe Flash.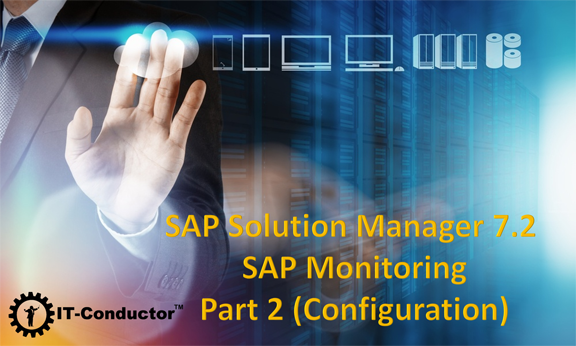 In our Part 1 (Setup) for Solution Manager 7.2, we performed the Installation, and in this part 2 we will complete the Basic Configuration. There will be two more part to cover the Solution Manager 7.2 SAP Monitoring - Part 3 - Managed System Configuration and monitoring of an S/4HANA environment. As always, if you would like to stay informed, please subscribe to our blog, and when all the parts have completed we will announce an eBook download.
In prior blogs, we demonstrated an alternative to Solution Manager's SAP monitoring by monitoring S/4HANA on Azure in minutes
Want to give Agentless HANA Monitoring a try?