We hope you enjoyed a peaceful holiday! This is our Q4-2021 edition of the latest features in IT-Conductor with a summary of a feature-rich 2021:
Active Monitored Systems Dashboard, as part of the features released in Q1-2021, provided an overview of all the systems currently monitored by IT-Conductor. This view is useful for customer account assessment and operations monitoring.
Dynamic End User Experience, as it relates to Service Level Management, was also released in Q1-2021 to detect the impact of network issues on the actual service users and customers. This feature is effective in the monitoring of current trends, analysis of end-user experience, and proactive resolution of potential system issues.
Another interesting feature that made the list in Q1-2021 was the Advanced Automation of SAP Failed Jobs, and this enabled the auto-restart of failed SAP jobs with a variant.
In Q2-2021, Historical RCA was made available for detecting the root cause of incidents that occurred in the past. This proved quite useful for troubleshooting, reporting, and Service-health impact analysis.
Multi-Client System Password Reset Automation was also unveiled in Q2-2021 to enhance the password reset solution already in use by our customers. This allowed multiple clients per system to perform a password reset automatically, and also relieved the BASIS/Security Admins of the task of having to manually reset passwords for developers on a project.
Q3-2021 covered a number of interesting and powerful tools in monitoring and automation such as the Events scheduling tool, Advanced SAP Gateway Monitoring, LMDB - SAP Landscape Discovery used for the export of landscape inventory data and for migration assessments, and the Cloud-Native SID-Refresh which is an alternative version of the SID-Refresh standalone tool (a native implementation of SID-Refresh in IT-Conductor). The Cloud-Native SID-Refresh™ allows you to leverage the full capability of the IT-Conductor platform for an end-to-end solution.
Main offerings for Q4-2021 include Application Performance Management (APM) for Microsoft SQL Server and the Monitoring of SAP Data Services (BODS).
IT-Conductor APM for MSSQL Server provides central monitoring of an array of databases, periodic reports for capacity planning, remote discovery of trends in application performance, and recovery actions to forestall the occurrence of potential system disruption.

IT-Conductor now offers end-to-end monitoring of SAP Data Services (BODS) with all its data sources, targets, and components. You can also track Data Services jobs, view traces, and error logs for failed dataflow. Other possible scenarios include monitoring BODS status for real-time RFC connections, RFC Servers and identifying the cause of broken remote connections. Make use of the IT-Conductor dashboards to view enabled services, Job servers, Repositories, failed jobs, and broken connections to back-end systems such as S/4HANA, SAP SLT, and cloud endpoints.
We encourage you to take advantage of these powerful tools in driving your IT operations automation and business growth.
To kick off 2022, here is a sneak peek into some of the features still in the works. These features have relevance in reporting and the dynamic grouping of objects.
1. HTML Report as Application-Report
The ability to add periodic reports that will show under the Tenant grid as a clickable item will soon be available to our customers. This would only support HTML reports, so you can view your regular reports on the Tenant grid.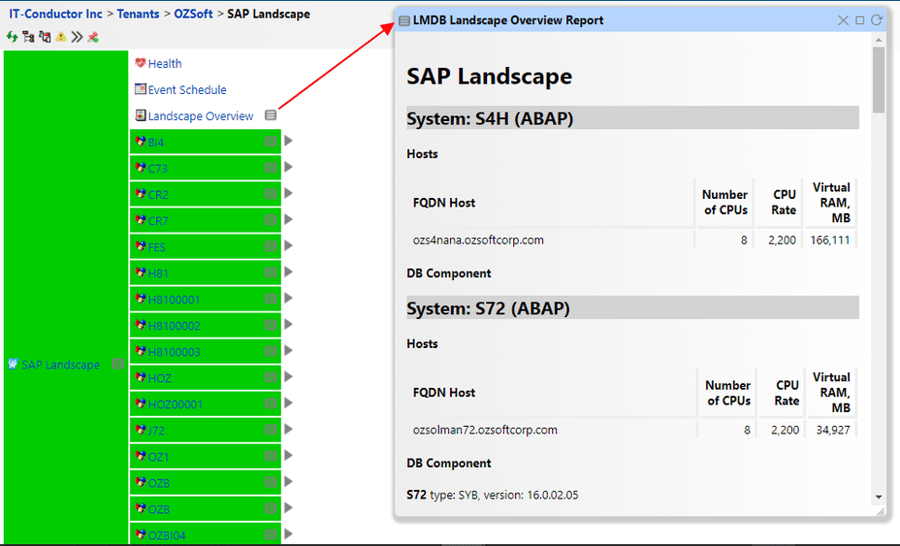 Figure 1: HTML Report as Application Report
2. Hierarchical folders
This feature allows the organization of objects into hierarchical folders. Possible scenarios include the organization of periodic reports, process definitions, etc. It covers dynamic/search-based objects and allows the use of shared folders with a mix of content. There's also the option of switching between the Grid and Tree view as is convenient. Here is an example of a Process definition with hierarchical folders in IT-Conductor:

Figure 2: IT-Conductor Hierarchical Folder
---
Contact us if you would like to enable any of these features in your account or if you would like to try IT-Conductor.