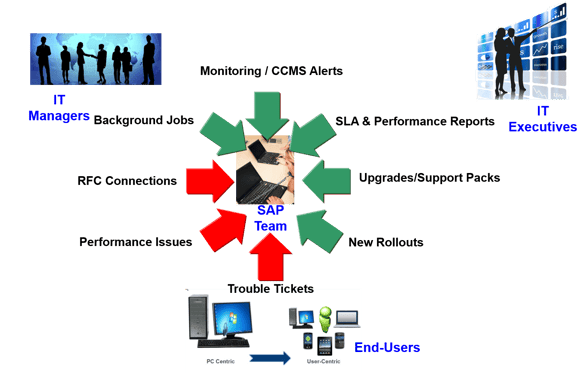 We are excited to announce a new Webinar series over the next several months focusing on a very comprehensive set of topics about SAP Monitoring for those looking beyond SAP CCMS and Solution Manager, or just to learn SAP Monitoring and Performance Best Practices. With our on-premise and cloud automation platforms combined with in-depth SAP Basis expertise, we've been rolling out features aggressively almost once every week to tackle areas such as:
SAP Router Monitoring
SAP Spool Monitoring
These functionality are designed to increase the Availability, Performance and Manageability of the vital SAP Ecosystem, and in most cases can be applied across our increasing support of the following SAP technologies:
SAP Netweaver (ECC, BW, PI, etc.)
SAP Supported Databases including:
Visit our Events page and sign up for an interactive session discussing in-depth monitoring topics, seats are limited to 50 for each session to allow sufficient Q&A.